Dirty Office Party
Office Christmas Party
USA 2016
FSK: ab 12 Jahren
Länge: ca. 110 Min.
Studio: DreamWorks, Amblin Partners, Bluegrass Films
Vertrieb: Universal Pictures Home Entertainment
Filmzine-Review vom 19.05.2017
Carol (Jennifer Aniston) und Clay (T.J. Miller, Silicon Valley) haben von ihrem Vater eine Software-Firma geerbt. Um den Laden am Leben zu erhalten, muss die gefürchtete Carol als CEO einige Niederlassungen schließen. Auch dem Standort Chicago unter der Leitung von Bruder Clay droht das Aus. Nur ein Deal mit einem neuen Großkunden (Courtney B. Vance) könnte die Filiale noch retten. Damit der Funke überspringt, laden Clay und sein Freund und Kollege Josh (Jason Bateman) den Geldgeber zur größten und berauschendsten Büro-Weihnachtsfeier aller Zeiten ein…
Wer kennt sie nicht, die quälenden Fragen vor einer Firmen-Weihnachtsfeier: – Muss ich da hin? – Wie platziere ich mich möglichst weit vom Chef entfernt? – Welcher Tischnachbar wäre das kleinste Übel? – Gibt es Alkohol? – Ist es unhöflich, als Erste zu gehen? … Probleme, über die die Angestellten in Dirty Office Party nur müde lächeln können. Quälende Fragen hier: – Wer hat die Kopie von meinem nackten Hintern? – Wer bezahlt die neuen Fenster? – Hat eigentlich schon jemand die Feuerwehr gerufen? – Bin ich a) schwanger, b) gefeuert oder c) beides? Wenn das mal nicht nach einem gelungen Happening klingt! Die titelgebende Weihnachtsfeier gerät allerdings fast schon zur Nebensache, stattdessen wird viel Zeit auf diverse verzweigte Subplots verwendet, weil auch die kleinste Nebenfigur noch eine Background-Story erhält. Die drei Leads Aniston, Bateman und Miller verbreiten jedoch genug Charme und gute Laune, um einen über die 110 Minuten Laufzeit bei der Stange zu halten. Im Kino startete Office Christmas Party (so der Originaltitel) natürlich zur Weihnachtszeit, der Heimkino-Release folgt somit pünktlich zur ersten Hitzewelle des Jahres und dürfte es von daher nicht ganz leicht haben. Aber das nächste Weihnachten kommt bestimmt!
Einige Outtakes und Deleted Scenes bilden zusammen mit einem 12-minütigen Making of den Bonusbereich. Die Regisseure Josh Gordon und Will Speck, die schon zusammen Blades of Glory – Die Eisprinzen gedreht haben, steuern einen unterhaltsamen Audiokommentar bei.
Ninas Filmwertung
Kein neuer Weihnachts-Klassiker, aber ein solider Genrebeitrag von den Machern von "Die Eisprinzen".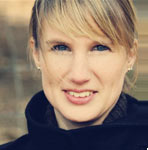 Leserwertung
[Gesamt:3 Durchschnitt: 3.3/5]
Trailer
Cast & Crew
Regie: Josh Gordon, Will Speck
Schauspieler: Abbey Lee, Courtney B. Vance, Jason Bateman, Jennifer Aniston, Jillian Bell, Karan Soni, Kate McKinnon, Olivia Munn, Randall Park, Rob Corddry, T. J. Miller
Musik: Theodore Shapiro
Produzent(en): Daniel Rappaport, Guymon Casady, Scott Stuber
Getestetes Format: Dirty Office Party - Blu-ray
Releasedatum:
04.05.2017
Audioformate:
Deutsch DTS-HD HR 5.1
Englisch DTS-HD HR 5.1
Deutsch Dolby Digital 2.0
Untertitel:
Deutsch für Hörgeschädigte
Bildformat:
2,40:1 (1080p)
Extras:
Audiokommentar mit den Regisseuren Josh Gordon und Will Speck
Making of (12 min)
Outtakes (10 min)
5 Deleted und Extended Scenes (3 min)
Dt. und US-Kinotrailer zum Film
Trailer zu 6 weiteren Titeln
Disc-Wertung:
Diese DVD/Blu-ray wurde uns vom Vertrieb Universal Pictures Home Entertainment kostenlos zu Rezensionszwecken zur Verfügung gestellt. Unsere Bewertung ist davon jedoch nicht beeinflusst und gibt die unabhängige, persönliche Meinung des jeweiligen Rezensenten wieder.