Nocturnal Animals
USA 2016
FSK: ab 16 Jahren
Länge: ca. 116 Min.
Studio: Focus Features
Vertrieb: Universal Pictures Germany GmbH
Filmzine-Review vom 09.05.2017
Galeristin Susan Morrow (Amy Adams) lebt mit ihrem entfremdeten Ehemann in einem repräsentativen Bungalow in L.A. Eines Tages bekommt sie nach jahrelanger Funkstille Post von ihrem Ex-Mann (Jake Gyllenhaal). Er schickt ihr das Manuskript zu seinem neuen Roman. Die verstörende Geschichte um eine dreiköpfige Familie, die bei einer nächtlichen Autofahrt von drei Männern überfallen wird, zieht Susan sofort in ihren Bann – zumal sie in den Figuren sich selbst und ihren Ex-Mann erkennt. Der Roman weckt Erinnerungen an längst verdrängte Vorfälle ihrer gemeinsamen Vergangenheit…
Schon in A Single Man zeigte Modedesigner und Regisseur Tom Ford, dass er es nicht nur stylisch, sondern auch gern dramatisch mag. Er legte außerdem ein sicheres Gespür für dichte Erzählstrukturen an den Tag, das er in Nocturnal Animals erneut unter Beweis stellt. Die Film-im-Film-Story entfaltet eine starke Sogwirkung und lässt die Grenzen zwischen Realität und Fiktion verschwimmen. Erst allmählich erschließt sich dem Zuschauer durch Rückblenden der doppelte Boden und die Mehrdeutigkeit des Manuskripts. Eingebettet in eine auffallend ästhetische Bildsprache mit unwiderstehlicher Optik entsteht so ein hintergründiges Drama mit hypnotischer Wirkung. Während Amy Adams sehr zurückgenommen agiert, übernimmt Jake Gyllenhaal den tragisch-dramatischen Part und wird in dem Roman-Setting von einem knurrigen Michael Shannon als Sheriff der etwas anderen Art unterstützt, der für seinen Auftritt eine Oscar-Nominierung einheimsen konnte.
Das kurze 3-teilige Making Of geht vor allem auf die visuellen Aspekte des Films ein.
Ninas Filmwertung
Tom Fords aufwühlendes Drama lässt die Grenzen zwischen Realität und Fiktion verschwimmen und gefällt mit seiner ästhetischen Bildsprache.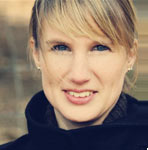 Leserwertung
[Gesamt:3 Durchschnitt: 4.7/5]
Trailer
Cast & Crew
Regie: Tom Ford
Schauspieler: Aaron Taylor-Johnson, Amy Adams, Andrea Riseborough, Armie Hammer, Isla Fisher, Jake Gyllenhaal, Jena Malone, Laura Linney, Michael Shannon, Michael Sheen
Musik: Abel Korzeniowski
Produzent(en): Robert Salerno, Tom Ford
Themen/Keywords
Neo Noir
Getestetes Format: Nocturnal Animals - Blu-ray
Releasedatum:
27.04.2017
Audioformate:
Deutsch DTS Digital Surround 5.1
Englisch DTS-HD MA 5.1
Italienisch DTS Digital Surround 5.1
Spanisch DTS Digital Surround 5.1
Untertitel:
Deutsch
Englisch
u.a.
Bildformat:
2,40:1 (1080p)
Extras:
Making Of (3-teilig, 10 min)
Disc-Wertung:
Diese DVD/Blu-ray wurde uns vom Vertrieb Universal Pictures Germany GmbH kostenlos zu Rezensionszwecken zur Verfügung gestellt. Unsere Bewertung ist davon jedoch nicht beeinflusst und gibt die unabhängige, persönliche Meinung des jeweiligen Rezensenten wieder.