Oasis – Lord Don't Slow Me Down
GB 2007
FSK: ab 16 Jahren
Länge: ca. 198 Min.
Vertrieb: Universal
Filmzine-Review vom 03.11.2007
Über die Prügelbrüder Gallagher, die mit ihren massiven Egos zwangsläufig hier und da immer mal wieder anecken, ist eigentlich schon alles gesagt und geschrieben worden. Seit über 10 Jahren sind die Jungs im Geschäft, haben bereits eine beachtliche Menge an DVDs auf dem Markt und veröffentlichen nun die Tourdoku Lord Don't Slow Me Down von Baillie Walsh (Videoclip-Regisseur für u.a. New Order und Massive Attack) in einer schmucken Doppelbox. Wirklich viel Sehenswertes wie etwa ernsthafte Interviews oder tiefere Einblicke bietet der 93-minütige Schwarzweiß-Film eigentlich nicht. Man sieht die Band im Flugzeug, im Bus, im Proberaum, backstage, beim Fotoshoot und beim Journalisten-Verarschen bei Presseterminen. Bei der Gelegenheit können Liam und Noel wieder ausgiebig unter Beweis stellen, dass sie die Lässigkeit mit Löffeln gefressen haben. Wer mehr Informationen (und Lästereien) möchte, kann noch einen sarkastischen Audiokommentar der Brüder zuschalten, glücklicherweise mit Untertiteln. Die Bonus-DVD enthält ein zwei Jahre altes Konzert vom 2. Juli 2005 im City Of Manchester Stadium. Den gleich zu Anfang aufkommenden Unmut der Fans (das Konzert muss nach den ersten Takten unterbrochen werden, da eine der Absperrungen dem Druck der Masse nicht stand gehalten hat und ausgetauscht werden muss) kann die Band in diesem Heimspiel natürlich schnell beschwichtigen und so brodelt die Arena bis zur letzten Minute. Auch wenn ein bisschen mehr Action auf den hinteren Boxen nicht geschadet hätte, kann die Präsentation technisch natürlich überzeugen, was man von den Handy-Videos und -Fotos in den Fan-Galerien nicht behaupten kann.
Ninas Filmwertung
Doppelwurf der Britpop-Pioniere im Sammlerstück-Look.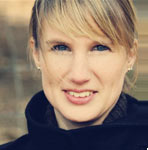 Leserwertung
[Gesamt:0 Durchschnitt: 0/5]
Cast & Crew
Getestetes Format: Oasis – Lord Don't Slow Me Down - DVD
Releasedatum:
26.10.2007
Audioformate:
Dolby Digital 5.1
PCM Stereo
Untertitel:
Deutsch
Englisch
Französisch
Portugiesisch
Spanisch
Bildformat:
16:9
Inhalt:
DVD 1:

Dokumentarfilm (93 min)
Audiokommentar von Noel und Liam
Frage & Antwort-Session mit Noel Gallagher (12 min)

DVD 2:

Konzert (75 min): 01. Fuckin' In The Bushes - 02. Turn Up The Sun - 03. Lyla - 04. Cigarettes & Alcohol - 05. The Importance Of Being Idle - 06. Little By Little - 07. A Bell Will Ring - 08. Acquiese - 09. Songbird - 10. Live Forever - 11. Mucky Fingers - 12. Wonderwall - 13. Rock N Roll Star - 14. The Meaning Of Soul - 15. Don't Look Back In Anger - 16. My Generation
Fan's Photo Gallery (10 min)
Fan's Video Gallery (8 min)
Disc-Wertung:
Diese DVD/Blu-ray wurde uns vom Vertrieb Universal kostenlos zu Rezensionszwecken zur Verfügung gestellt. Unsere Bewertung ist davon jedoch nicht beeinflusst und gibt die unabhängige, persönliche Meinung des jeweiligen Rezensenten wieder.