Rififi am Karfreitag
The Long Good Friday
GB 1980
FSK: ab 18 Jahren
Länge: ca. 109 Min.
Studio: Handmade Films
Vertrieb: Sunfilm Entertainment
Filmzine-Review vom 27.02.2005
Gangster Harold Shand (Bob Hoskins) steht an der Spitze der Unterwelt im Londoner East
End. Nun will er mit Hilfe amerikanischer Mafia-Investoren neue millionenschwere
Entwicklungsprojekte aufziehen. Als Mafia-Boss Charlie (Eddie Constantine) zusammen mit
seinem Anwalt in London eintrifft, läuft für Harold zunächst alles nach Plan…

Ohne übertreiben zu wollen, zählt John Mackenzies The Long Good Friday – Rififi am
Karfreitag zu den Klassikern des modernen britischen Gangsterfilms. Nicht ohne Grund
lassen sich in der andauernden Revival-Welle mit Titeln wie Bube, Dame, König, Gras,
Gangster No. 1 oder Sexy Beast etliche direkte Querverweise finden. In der
Hauptrolle ist Bob Hoskins wie geschaffen für die Rolle des aufstrebenden, unbarmherzigen
Gangsterbosses: Wie eine Mischung aus Pitbull und kleinwüchsigem Preisboxer walzt er durch
die Handlung, räumt mit seinen Feinden auf und steht am Ende – in einer unvergesslichen
Einstellung – doch als der große Verlierer da. In einer Mini-Nebenrolle tritt außerdem (Ex)-Bond
Pierce Brosnan als wortkarger IRA-Scherge auf. Aufgrund einiger sehr brutaler Szenen stand
The Long Good Friday hierzulande lange Zeit auf dem Index – glücklicherweise hat die
Bundesprüfstelle diese Einschätzung pünktlich zum DVD-Release korrigiert und den Titel
regulär ab 18 Jahren freigegeben.

Die DVD von Sunfilm zeigt den mittlerweile 25 Jahre alten Film in einer durchweg
gelungenen restaurierten Fassung. Lediglich der aggressive 5.1-Upmix schlägt auf den hinteren
Boxen ein wenig über die Stränge. Der informative Audiokommentar mit John Mackenzie, der
sich damals auf dem Höhepunkt seines Schaffens befand, bildet den Schwerpunkt unter den
Extras.
Marcs Filmwertung
Knallharter britischer Gangster-Klassiker mit einem sensationell spielenden Bob Hoskins.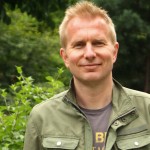 Leserwertung
[Gesamt:0 Durchschnitt: 0/5]
Cast & Crew
Getestetes Format: Rififi am Karfreitag - DVD
Releasedatum:
08.12.2004
Audioformate:
Englisch Dolby Digital 5.1
Englisch Dolby Digital 2.0
Deutsch Dolby Digital 2.0
Untertitel:
Deutsch
Bildformat:
Anamorphic Widescreen 1.85:1
Inhalt:
Audiokommentar mit Regisseur John Mackenzie
Die Handmade Story (25 min)
Originaltrailer + 6 Trailer zu weiteren DVDs
Biografien & Filmografien (Texttafeln)
The Long Good Friday DVD-Poster
Disc-Wertung:
Diese DVD/Blu-ray wurde uns vom Vertrieb Sunfilm Entertainment kostenlos zu Rezensionszwecken zur Verfügung gestellt. Unsere Bewertung ist davon jedoch nicht beeinflusst und gibt die unabhängige, persönliche Meinung des jeweiligen Rezensenten wieder.