Robert Altman's Last Radio Show
A Prairie Home Companion
USA 2006
FSK: ohne Altersbegrenzung
Länge: ca. 111 Min.
Studio: Riverroad Entertainment
Vertrieb: Galileo Medien AG
Filmzine-Review vom 01.01.2008
Für Garrison Kellor und seine berühmte Radioshow \"A Prairie Home Companion\" fällt der letzte Vorhang. Zum Abschied treten nochmal Stammgäste wie die Schwestern Yolanda und Rhonda (Meryl Streep und Lily Tomlin) oder aber das Cowboy-Duo Rusty und Lefty (Woody Harrelson und John C. Reily) auf. Hinter den Kulissen wartet man gespannt auf den Besuch des texanischen Geschäftsmannes (Tommy Lee Jones), der die Show absetzen will…

In seinem letzten Film kooperierte Robert Altman mit Garrison Kellor, der in den USA seit 30 Jahren wöchentlich mit einer bewusst altmodischen zweistündigen Live-Radiosendung mit viel Country-Musik, Anekdoten, Comedy und Werbespots für fiktive lokale Firmen auf Sendung geht. Das Ergebnis ist ein gemütlicher, durchweg sympathischer Ensemblefilm, der in seinen besten Momenten sogar Altmans 70er-Jahre Meisterwerk Nashville in Erinnerung ruft. Höhepunkt der DVD ist ein gut 50-minütiges Making of mit ausführlichen Impressionen von den Dreharbeiten und vielen Interviews.
Folgen
Marcs Filmwertung
Altmans nostalgischer Schwanengesang auf eine Kult-Radioshow: Ein würdiger Abschied.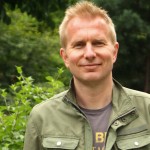 Leserwertung
[Gesamt:0 Durchschnitt: 0/5]
Cast & Crew
Regie: Robert Altman
Schauspieler: John C. Reilly, Kevin Kline, Lily Tomlin, Lindsay Lohan, Meryl Streep, Tommy Lee Jones, Virginia Madsen, Woody Harrelson
Musik: Richard Dworsky
Produzent(en): David Levy, Joshua Astrachan, Tony Judge, Wren Arthur, Robert Altman
Themen/Keywords
Musikfilm
Getestetes Format: Robert Altman's Last Radio Show - DVD
Releasedatum:
15.11.2007
Audioformate:
Deutsch Dolby Digital 2.0
Deutsch Dolby Digital 5.1
Englisch Dolby Digital 2.0
Englisch Dolby Digital 5.1
Untertitel:
Deutsch
Bildformat:
Anamorphic Widescreen 2.35:1
Inhalt:
Making of (49 min)
Dt. Kinotrailer und 3 Trailer zu weiteren DVDs
Disc-Wertung:
Diese DVD/Blu-ray wurde uns vom Vertrieb Galileo Medien AG kostenlos zu Rezensionszwecken zur Verfügung gestellt. Unsere Bewertung ist davon jedoch nicht beeinflusst und gibt die unabhängige, persönliche Meinung des jeweiligen Rezensenten wieder.