Sherlock – Staffel 4
GB 2017
FSK: ab 12 Jahren
Länge: ca. 267 Min.
Studio: BBC, Hartswood Films
Vertrieb: Polyband
Filmzine-Review vom 09.07.2017
Ganze dreieinhalb Jahre liegen zwischen der dritten und der nun neu erschienenen vierten Staffel von Sherlock. Benedict Cumberbatch und Martin Freeman sind derweil gefragte Köpfe und offenbar mit anderen Projekten gut ausgelastet. Einzig mit dem Weihnachts-Special Die Braut des Grauens wurde den Fans zwischendurch die Wartezeit verkürzt.
In den drei Folgen geht es wie üblich turbulent zur Sache, das Tempo ist extrem hoch, es passiert extrem viel, Cumberbatch quasselt extrem schnell und zwischendurch fühlt man sich immer mal wieder wie diese Comic-Figuren, denen 83-mal der Kopf um die eigene Achse gedreht und dann wieder losgelassen wird. In der sehr gelungenen Folge 2 gibt sich übrigens Toby Jones in einer wahrlich fiesen Bösewichtsrolle die Ehre. In Folge 3 muss sich Sherlock seinen Dämonen stellen und wird gezwungen, sich an längst verdrängte Kindheitserlebnisse zu erinnern – sein Gegenspieler (zu viel wollen wir hier nicht verraten) ist zu allem fähig, unberechenbar und äußerst gerissen. Watson ist längst mehr als nur Handlanger und erhält einen großen Anteil der Aufmerksamkeit. Im Laufe der Staffel rettet man einander immer wieder das Leben und bewahrt sich gegenseitig vor diversen Abgründen – und natürlich ist Sherlocks Sorge um ein weiteres Aufbäumen seines Erzfeindes Moriarty omnipräsent. Es kommt also nie Langeweile auf.
Das Blu-ray-Set ist gespickt mit Extras. Das 3-teilige "Behind 221B" geht separat auf jede einzelne Episode ein, beleuchtet die technisch anspruchsvollsten Szenen und erläutert, warum was wie gedreht wurde, außerdem kommen Autoren, Regisseure, Schauspieler und Produzenten zu Wort. In "Script to Screen" dreht sich alles um die Drehbücher, das Vorbereiten der Szenen am runden Tisch und den Prozess des Schreibens.
Folgen
1) Die sechs Thatchers (The Six Thatchers)
2) Der lügende Detektiv (The Lying Detective)
3) Das letzte Problem (The Final Problem)
Ninas Filmwertung
Turbulente und spannungsgeladene vierte Staffel um das extravagante Detektivduo aus der Baker Street 221B.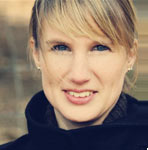 Leserwertung
[Gesamt:5 Durchschnitt: 4.4/5]
Trailer
Cast & Crew
Getestetes Format: Sherlock – Staffel 4 - Blu-ray
Releasedatum:
12.06.2017
Audioformate:
Deutsch (Dolby Atmos 7.1)
Englisch (Dolby Atmos 7.1)
Untertitel:
Deutsch
Englisch
u.a.
Bildformat:
1,78:1 (1080p)
Extras:
"Behind 221B" (3-teilig, ein Beitrag pro Folge) (64 min)
The Writer's Chat (6 min)
Script to Screen (21 min)
John & Mary's Flat (4 min)
Mark Gatiss Video Diary (5 min)
Danny Hargreaves Video Diary (3 min)
Timelapse: Building 211B (1 min)
6 Trailer zu weiteren Titeln
16-seitiges Booklet
Disc-Wertung:

Diese DVD/Blu-ray wurde uns vom Vertrieb Polyband kostenlos zu Rezensionszwecken zur Verfügung gestellt. Unsere Bewertung ist davon jedoch nicht beeinflusst und gibt die unabhängige, persönliche Meinung des jeweiligen Rezensenten wieder.