The Book of Henry
USA 2017
FSK: ab 12 Jahren
Länge: ca. 104 Min.
Studio: Double Nickel Entertainment, Sidney Kimmel Entertainment
Vertrieb: Universal Pictures Home Entertainment
Filmzine-Review vom 24.01.2018
Susan (Naomi Watts) lebt mit ihren beiden Söhnen – dem unfassbar schlauen Henry (Jaeden Lieberher) und dem unfassbar süßen Peter (Jacob Tremblay) – allein. Finanzkram und wichtige Entscheidungen überlässt sie gern dem hochbegabten Henry, der nicht nur die Schusseligkeit seiner Mutter auffangen muss, sondern den auch der vermutete Missbrauch des Nachbarsmädchens durch deren Stiefvater (Dean Norris) belastet…
Mit The Book of Henry hat sich Regisseur Colin Trevorrow keinen Gefallen getan. Nach Jurassic World noch als neues Regie-Ass gefeiert und für den nächsten Star Wars-Teil ins Visier genommen, hat sich dieser Job nun – möglicherweise auch aufgrund der herben Kritik an dem kleinen Independent-Drama – zerschlagen. Es ist schwierig, die Kritik und Schwachpunkte der Story zu erklären, ohne zu viel von der Geschichte zu verraten, die nach etwa der Hälfte eine entscheidende Wende nimmt. Sicherlich kann der erste Teil weitaus mehr überzeugen, ist clever, herzlich und erinnert mitunter an Die Karte meiner Träume. Henry ist zwar hochbegabt, aber nicht neunmalklug oder besserwisserisch, sondern immerzu liebenswert mit viel Verständnis für seine Mitmenschen. Nach dem Einschnitt kommt es dann zu immer fragwürdigeren Abläufen, die überzogen und wenig plausibel wirken und das Thema Selbstjustiz in unbefriedigender Weise abhandeln. Nichtsdestotrotz sollte man mit der kleinen Produktion nicht allzu hart ins Gericht gehen, sondern die Geschichte vielleicht einfach annehmen und als das akzeptieren, was sie ist: Fiktion, die unterhalten soll, und das tut sie.
Ninas Filmwertung
Prominent besetztes Independent-Familiendrama, das in der zweiten Hälfte einige ungünstige Entscheidungen trifft.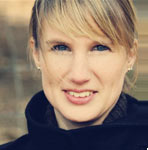 Leserwertung
[Gesamt:5 Durchschnitt: 3.4/5]
Trailer
Cast & Crew
Getestetes Format: The Book of Henry - Blu-ray
Releasedatum:
25.01.2018
Audioformate:
Deutsch DTS Digital Surround 5.1
Englisch DTS-HD Master Audio 5.1
Französisch DTS Digital Surround 5.1
Bildformat:
2,00:1 (1080p)
Extras:
Das Making-of (9 min)
Die Besetzung (9 min)
Digital Copy
Disc-Wertung:
Diese DVD/Blu-ray wurde uns vom Vertrieb Universal Pictures Home Entertainment kostenlos zu Rezensionszwecken zur Verfügung gestellt. Unsere Bewertung ist davon jedoch nicht beeinflusst und gibt die unabhängige, persönliche Meinung des jeweiligen Rezensenten wieder.