The Hunter
Australien 2011
FSK: ab 12 Jahren
Länge: ca. 102 Min.
Studio: Porchlight Films
Vertrieb: Ascot Elite Home Entertainment
Filmzine-Review vom 02.08.2012
Beauftragt von einer dubiosen Biotech-Firma macht sich Martin David (Willem Dafoe) in Australien auf die Suche nach dem wahrscheinlich letzten Tasmanischen Tiger. Getarnt als Forscher einer Universität mietet er ein Zimmer bei der depressiven Lucy (Frances O'Connor) und ihren beiden Kindern. Mit der Kleinfamilie, die seit über einem Jahr vergeblich auf die Rückkehr des verschollenen Vaters wartet, freundet sich Martin in kleinen Schritten an…

Was eine gute Rolle doch bewirken kann: In The Hunter demonstriert Willem Dafoe nach zuletzt doch einigen wechselhaften Auftritten in einer seltenen Hauptrolle, dass er längst noch nicht zum alten Eisen gehört. Charismatisch und intensiv wie zu seinen besten Zeiten (Platoon, Wild at Heart) ist Dafoe in der Rolle des stoischen Einzelgängers eindeutig der Fixpunkt des Films. Basierend auf dem gleichnamigen Roman von Julia Leigh (die Regisseurin vom letztjährigen Sleeping Beauty) lässt sich The Hunter nur schwer kategorisieren. Ist aber nicht weiter schlimm, denn der Mix aus mystischem Abenteuerfilm, philosophischem Thriller und traurigem Familiendrama nimmt sich angenehm viel Zeit für Figuren und Geschichte und geizt nicht mit atmosphärischen Aufnahmen Tasmaniens.

Das halbstündige Making of beschäftigt sich nicht ausschließlich mit der eigentlichen Produktion, sondern geht im letzten Teil auch auf die angeblichen Sichtungen des immer noch sagenumwobenen Tasmanischen Tigers ein. Der Audiokommentar mit Regisseur Daniel Nettheim von der amerikanischen Blu-ray fehlt leider.
Marcs Filmwertung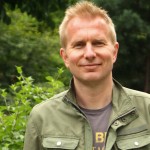 Leserwertung
[Gesamt:0 Durchschnitt: 0/5]
Cast & Crew
Getestetes Format: The Hunter - Blu-ray
Releasedatum:
24.07.2012
Audioformate:
Englisch DTS HD Master Audio 5.1
Deutsch DTS HD Master Audio 5.1
Untertitel:
Deutsch
Bildformat:
Widescreen 2,35:1 (1080p)
Inhalt:
Vierteiliges Making of (31 min)
Originaltrailer, dt. Trailer und 10 Trailer zu weiteren Filmen
Disc-Wertung:
Diese DVD/Blu-ray wurde uns vom Vertrieb Ascot Elite Home Entertainment kostenlos zu Rezensionszwecken zur Verfügung gestellt. Unsere Bewertung ist davon jedoch nicht beeinflusst und gibt die unabhängige, persönliche Meinung des jeweiligen Rezensenten wieder.