The Party
GB 2017
FSK: ab 12 Jahren
Länge: ca. 71 Min.
Studio: Adventure Pictures, Oxwich Media
Vertrieb: Universum Film GmbH
Filmzine-Review vom 19.01.2018
Die ambitionierte Politikerin Janet (Kristin Scott Thomas) wird im Schattenkabinett ihrer Partei zur neuen Gesundheitsministerin ernannt. Aus diesem Anlass lädt sie ihre engsten Freunde zu einer Party in ihr Londoner Stadthaus ein. Es dauert jedoch nicht lange, bis die illustren Gäste, zu denen April (Patricia Clarkson) und ihr deutscher Ehemann Gottfried (Bruno Ganz), das lesbische Paar Martha (Cherry Jones) und Jinny (Emily Mortimer), Janets besoffener Ehemann Bill (Timothy Spall) sowie der koksende Investmentbanker Tom (Cillian Murphy) gehören, die Messer wetzen und aufeinander losgehen…
In sehr schlanken 71 Minuten zerlegt Regisseurin Sally Potter (Ginger & Rosa) in ihrem filmischen Kammerspiel The Party die vermeintlich linksliberale britische Upper Class. Veredelt wird die in Echtzeit spielende, bitterböse Satire, die Potter komplett in Schwarz-Weiß und an einer einzigen Location gedreht hat, durch messerscharfe Dialoge und süffisante Lust am Skandal. Von der erlesenen Besetzung darf Patricia Clarkson die boshaftesten Giftpfeile in Richtung ihres jämmerlichen New Age-Ehemannes abfeuern, während Kristin Scott Thomas in der Rolle der Gastgeberin schauspielerisch einmal mehr nachhaltig beeindruckt.
Die Blu-ray bietet im Bonusbereich eine ausführliche Interviewsektion mit allen sieben Darstellern und Darstellerinnen, Regisseurin Sally Potter und den Produzenten. Ein weiteres Feature beschäftigt sich mit Produktionsdesigner Carlos Conti, der für die Konstruktion des Filmsets nur drei Wochen Zeit hatte.
Marcs Filmwertung
Wenn die Masken fallen: Bitterböse Satire auf die vermeintlich linksliberale britische Upper Class mit erlesener Besetzung.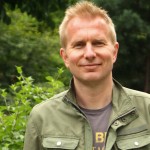 Leserwertung
[Gesamt:4 Durchschnitt: 4/5]
Trailer
Cast & Crew
Getestetes Format: The Party - Blu-ray
Releasedatum:
01.12.2017
Audioformate:
Deutsch DTS-HD MA 5.1
Englisch DTS-HD MA 5.1
Bildformat:
2,40:1 (1080p)
Extras:
Making Of: Das Filmset (18 min)
Interviews mit Cast & Crew (40 min)
Dt. Trailer
10 Trailer zu weiteren Filmen
Wendecover
Disc-Wertung:

Diese DVD/Blu-ray wurde uns vom Vertrieb Weltkino kostenlos zu Rezensionszwecken zur Verfügung gestellt. Unsere Bewertung ist davon jedoch nicht beeinflusst und gibt die unabhängige, persönliche Meinung des jeweiligen Rezensenten wieder.