Willkommen in Cedar Rapids
Cedar Rapids
USA 2010
FSK: ab 16 Jahren
Länge: ca. 88 Min.
Studio: 20th Century Fox
Vertrieb: 20th Century Fox Home Entertainment
Filmzine-Review vom 13.11.2011
Versicherungsvertreter Tim Lippe (Ed Helms, Hangover) hat seinen Heimatort Brown Valley noch nie verlassen und schätzt den persönlichen Kontakt zu seinen Kunden. Doch ausgerechnet das naive Landei soll seine Firma bei einem Versicherungskongress in Cedar Rapids vertreten und den begehrten Two Diamonds Award ergattern. Er landet auf einem Zimmer mit den Schlitzohren Dean (John C. Reilly) und Ronald (Isiah Whitlock, The Wire), die Tim in ihre Mitte nehmen und ihm zusammen mit der ausgelassenen Joan die wohl wildeste Nacht seines Lebens bescheren…
Genau wie sein Kollege Steve Carrell hat auch Ed Helms das Talent, mit vollster Überzeugung die Unschuld vom Lande zu spielen. Helms trägt die mal schrullige, mal konventionelle Komödie und wird von einer ganzen Riege weiterer Stars unterstützt, darunter auch eher überraschende Gesichter wie Anne Heche oder Sigourney Weaver. Gelegentlich schlägt Willkommen in Cedar Rapids über die Stränge; nicht selten hat in diesen Momenten der zum Overacting neigende John C. Reilly seine Hände mit im Spiel. Statt aber eine Komödie der Schenkelklopferklasse zu erwarten, sollte man sich eher auf einen kleinen Außenseiter-Independent-Film einstellen, der charmant und augenzwinkernd, aber auch ein wenig vorhersehbar daherkommt.
Auf zwei Szenen des Films wird in kleineren Features näher eingegangen (Crashing a Lesbian Wedding & Urban Clogger). Das Gag Reel belegt den Spaß bei den Dreharbeiten, dazu kommen 6 entfallene Szenen und ein Kurzbeitrag über einige der weiteren Nebendarsteller.
Ninas Filmwertung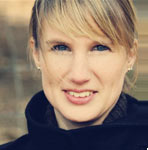 Leserwertung
[Gesamt:0 Durchschnitt: 0/5]
Cast & Crew
Getestetes Format: Willkommen in Cedar Rapids - Blu-ray
Releasedatum:
04.11.2011
Audioformate:
Französisch DTS
Englisch DTS HD Master Audio 5.1
Deutsch DTS
Audiodeskription für Sehbehinderte (Englisch)
Untertitel:
Schwedisch
Norwegisch
Französisch
Finnisch
Englisch für Hörgeschädigte
Deutsch
Dänisch
Bildformat:
Widescreen 1,85:1 (1080p)
Extras:
Deleted Scenes (7 min)
Gag Reel (4 min)
Mike O'Malley: Urban Clogger (3 min)
Tweaking in the USA (6 min)
Wedding Belles: Crashing a Lesbian Wedding (4 min)
Top Notch Commercial (1 min)
Trailer zu "Win Win"
Disc-Wertung:
Diese DVD/Blu-ray wurde uns vom Vertrieb 20th Century Fox Home Entertainment kostenlos zu Rezensionszwecken zur Verfügung gestellt. Unsere Bewertung ist davon jedoch nicht beeinflusst und gibt die unabhängige, persönliche Meinung des jeweiligen Rezensenten wieder.