Apocalypse Now (Full Disclosure – Deluxe Edition, 3 Blu-rays)
USA 1979-0000
FSK: ab 16 Jahren
Länge: ca. 147 Min.
Studio: Zoetrope Studios
Vertrieb: Kinowelt Home Entertainment
Filmzine-Review vom 23.07.2011
Saigon 1969. Special Forces Captain Willard (Martin Sheen) erhält einen riskanten Auftrag: Er soll in Kambodscha einen gewissen Colonel Kurtz (Marlon Brando) aufspüren und liquidieren. Kurtz hat scheinbar den Verstand verloren und herrscht in einer Tempelstadt über eine private Armee von G.I.-Deserteuren und Einheimischen. Mit der kleinen Besatzung eines Patrouillenbootes macht sich Willard flussaufwärts auf den Weg…

Francis Ford Coppolas Apocalypse Now zählt zu den Meilensteinen der 70er Jahre und war eines der ersten Werke, welches das amerikanische Vietnamtrauma filmisch thematisierte. Die Dreharbeiten sind heute noch legendär: Ein schwerer Taifun zerstörte sämtliche Sets, der Dreh zog sich auf 16 Monate hinaus, Martin Sheen erlitt einen Herzinfarkt, Coppola stand kurz vor dem finanziellen Ruin und musste sein eigenes Haus verpfänden, Stars wie Al Pacino und Steve McQueen sagten ab und zu allem Überfluss benahm sich der aufgequollene Marlon Brando wie eine zickige Filmdiva und weigerte sich, seinen Text aufzusagen. Trotz dieser Schwierigkeiten gelang Coppola ein ungemein beeindruckender Film, der besonders visuell überragt und dabei eine ständige Präsenz der \"Apokalypse\" hervorruft. Eingeleitet und beendet wird der düstere Trip passenderweise von Jim Morrisons \"This is the End\" – ein Song, der das Gefühl des Films perfekt widerspiegelt.

Diese Deluxe-Version verdient ihre Bezeichnung voll und ganz. Neben der Kinofassung und der längeren Redux-Version ist außerdem erstmals auch die fazinierende Dreharbeiten-Doku Hearts of Darkness von Coppolas Ehefrau Eleanor mit dabei. Die Gesamtlänge der hochwertigen Extras beträgt locker mehrere Stunden. Insgesamt eine perfekte Umsetzung, die ohne Frage am Ende des Jahres in sämtlichen Bestenlisten vertreten sein wird.
Marcs Filmwertung
Kinofassung, Redux und Hearts of Darkness-Doku: Mehr Apocalypse Now geht nicht!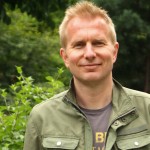 Leserwertung
[Gesamt:2 Durchschnitt: 5/5]
Cast & Crew