King of New York (Media Book – Blu-ray + DVD)
USA | Italien 1990
FSK: ab 18 Jahren
Länge: ca. 103 Min.
Studio: Reteitalia
Vertrieb: Ascot Elite Home Entertainment
Filmzine-Review vom 10.09.2013
Frisch aus dem Knast entlassen, verschwendet Gangster-Pate Frank White (Christopher Walken) keine Zeit und räumt gnadenlos mit der Konkurrenz auf. Mit den Gewinnen will White ein Kinderkrankenhaus in einem schäbigen Viertel finanzieren. Eine Gruppe frustrierter Polizisten (u.a. Wesley Snipes und David Caruso) möchte derweil beim Blutvergießen nicht weiter tatenlos zusehen und nimmt das Gesetz in die eigenen Hände…

Midnight Movie, Kultfilm, Klassiker: Abel Ferraras King of New York läutete die 90er noch ein Jahr vor Quentin Tarantinos Reservoir Dogs mit einem visonären Gangster-Streifen der oberen Güteklasse ein. Der einst indizierte Titel ist eine düster-brutale Reise ins Herz der New Yorker Großstadt-Finsternis, bei der es für alle Beteiligten kein Entrinnen gibt. Selbst die vermeintlich guten Cops gehen bei der Durchführung ihrer Ziele genauso über Leichen wie White und seine Gang. Der Zugang ist nicht immer einfach, denn wie bei den meisten Ferrara-Werken kümmert sich das Drehbuch (Nicholas St. John) herzlich wenig um Genre-Konventionen. Inszenatorisch erinnert der unmittelbare und dynamische Stil von King of New York fast ein wenig an den frühen Scorsese (Mean Streets), den Ferrara wie keinen zweiten Filmemacher verehrt. Der ultimative Trumpf ist aber die Besetzung der Hauptrolle. Christopher Walken mag für andere Filme einen Oscar und unzählige weitere Preise bekommen haben, doch sein Auftritt als eiskalter, enigmatischer Gangster-Boss ist definitiv ein Karriere-Höhepunkt. Von solch einer Aura können 99% aller Schauspieler wahrscheinlich nur träumen. Interessant sind auch die Nebenrollen, von Lawrence Fisburne als psychopatischer Handlanger über Wesley Snipes bis zu längst etablierten Gesichtern wie Steve Buscemi oder Giancarlo Esposito (alias Gus Fring in Breaking Bad).

Das Media Book zeigt King of New York in ungeschnittener Fassung und bietet neben der Blu-ray auch die DVD. Die technischen Werte sind zwar weit entfernt vom Standard heutiger Top-Titel, aber das Bild ist trotz permanenter Nachtszenen durchaus zufriedenstellend und um Längen besser als die alten überwiegend gruseligen DVD-Fassungen. Bei den Extras lohnt sich der Audiokommentar mit einem gewohnt exzentrischen Abel Ferrara, der nicht mit Eigenlob spart und immer für die eine oder andere bizarre Anekdote gut ist. Leider nicht dabei: Die Doku über Gangsta-Rapper Schoolly D und seine Mitarbeit am Soundtrack.
Marcs Filmwertung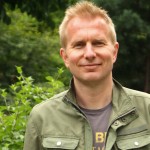 Leserwertung
Cast & Crew
Themen/Keywords
Film Noir, Kultfilm

Diese DVD/Blu-ray wurde uns vom Vertrieb Ascot Elite Home Entertainmen kostenlos zu Rezensionszwecken zur Verfügung gestellt. Unsere Bewertung ist davon jedoch nicht beeinflusst und gibt die unabhängige, persönliche Meinung des jeweiligen Rezensenten wieder.