L.A. Crash
Crash
USA 2004
FSK: ab 12 Jahren
Länge: ca. 108 Min.
Studio: Bull's Eye Entertainment
Vertrieb: Universum Film
Filmzine-Review vom 08.01.2006
In seinem berühmten Essay "Letters of an American Farmer" führte der Schriftsteller Jean de
Crèvecoeur vor weit über 200 Jahren geradezu euphorisch den Begriff des Schmelztiegels ("Melting
Pot") ein, dem friedlichen Zusammenleben und -wachsen verschiedener Kulturen in der Neuen Welt.
Was hat das mit dem Film L.A. Crash zu tun? Nun, Los Angeles steht wahrscheinlich wie
keine andere US-Stadt für das Scheitern eben dieser Theorie, und L.A. Crash von Regisseur
Paul Haggis (dem oscarnominierten Drehbuchautor von Million Dollar Baby ) dokumentiert dies
höchst eindrucksvoll. Haggis begleitet über einen Zeitraum von 36 Stunden 12 Charaktere
unterschiedlicher ethnischer Herkunft und unterschiedlichen sozialen Standes durch die endlosen
Straßen und Viertel der Mega-Stadt. Da gibt es z.B. einen cholerischen iranischen Ladenbesitzer, der
beim Waffenkauf an der Sprachbarriere scheitert und später für die Gänsehaut-Szene des
Kinojahrgangs 2005 sorgt, ein wohlsituiertes afroamerikanisches Pärchen (Thandie Newton und
Terrence Dashon Howard), das bei einer Wagenkontrolle den Schikanen eines offensichtlich
rassistischen Cops (Matt Dillon) ausgesetzt wird, eine verbitterte reiche Frau (Sandra Bullock) eines
Staatsanwalts (Brendan Fraser), die, nachdem ihr Haustürschloss von einem tätowierten Latino
ausgewechselt wurde, direkt die Nerven verliert. Rassismus, Demütigung und Gewalt sind bei den
zufälligen Begegnungen an der Tagesordnung und doch endet das Multi-Kulti-Drama mit einer
versöhnlichen, hoffnungsvollen Note. Den Vergleich mit Robert Altmans ähnlich konstruiertem Short
Cuts braucht L.A. Crash definitiv nicht zu scheuen.

Für einen diskussionswürdigen Film, der so viele Fragen aufwirft wie L.A. Crash, hätte man
sich eine besser ausgestattete DVD gewünscht. Doch außer einem engagierten Audiokommentar mit
Regisseur Paul Haggis, Autor Bobby Moresco und Darsteller Don Cheadle und einem kurzen Behind the
Scenes bietet die Scheibe herzlich wenig.
Marcs Filmwertung
Elektrisierendes, wahrhaftiges und tief bewegendes Ensemble-Drama.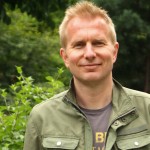 Leserwertung
Eure Leserwertung:
[Gesamt:

0

Durchschnitt:

0

/5]
Cast & Crew
Regie: Paul Haggis
Schauspieler: Ludacris, Brendan Fraser, Don Cheadle, Jennifer Esposito, Larenz Tate, Matt Dillon, Ryan Phillippe, Sandra Bullock, Terrence Howard, Thandie Newton, William Fichtner
Musik: Mark Isham
Produzent(en): Bob Yari, Cathy Schulman, Mark R. Haggis, Paul Haggis, Don Cheadle