The First Avenger: Civil War
USA 2016
FSK: ab 12 Jahren
Länge: ca. 148 Min.
Studio: Marvel Studios
Vertrieb: Walt Disney Studios Home Entertainment
Filmzine-Review vom 10.10.2016
Bei einer Mission in Lagos kommen unter Führung von Captain America (Chris Evans) erneut eine große Anzahl von Zivilisten ums Leben. Die UN ist nicht weiter gewillt, den Avengers einen Freibrief zu geben und möchte die Helden-Truppe ab sofort unter Aufsicht stellen. Tony Stark/Iron Man (Robert Downey Jr.) zeigt sich als Befürworter der sogenannten Sokovia Accords und kann Black Widow (Scarlett Johansson), War Machine (Don Cheadle), Black Panther (Chadwick Boseman) und Vision (Paul Bettany) auf seine Seite ziehen. Captain America besteht derweil weiterhin auf Selbstbestimmung, gefolgt von Falcon (Anthony Mackie), Bucky Barnes alias Winter Soldier (Sebastian Stan), Hawkeye (Jeremy Renner) und Scarlet Witch (Elizabeth Olsen). Zwischen den beiden Fraktionen kommt es zu einem entscheidenden Duell. Im Hintergrund arbeitet der ehemalige Oberst Zemo (Daniel Brühl) an einer weiteren Eskalation des Konflikts…
An handfesten Superhelden-Konfrontationen mangelt es den großen Comic-Verfilmungen des aktuellen Jahrgangs nicht: Doch während DC mit Zack Snyders Batman V Superman: Dawn of Justice eine knallharte Bruchlandung hinlegte, setzt MCU (Marvel Cinematic Universe) mit The First Avenger: Civil War zu einem weiteren Höhenflug an. Das dritte Solo-Abenteuer von Captain America, wieder unter der Regie der Geschwister Joe und Anthony Russo, könnte genauso gut "Avengers 3: Avengers v. Avengers" heißen, denn mit Ausnahme von Thor und Hulk sind eigentlich alle Rächer an Bord. Das nicht gerade kleine Helden-Aufgebot wird mit Black Panther (Chadwick Boseman) und dem neuen Spider-Man (frech und sehr vielversprechend: Tom Holland) sogar noch um zwei weitere Figuren erweitert, die beide nächstes Jahr ihren ersten Solo-Auftritt bekommen. Das Skript verliert zudem beim engen Storygeflecht selten den Überblick und findet zwischen der Hochgeschwindigkeits-Action immer wieder Zeit für smarten Dialogwitz. Im Zentrum der Geschichte steht aber natürlich der Clash der Titanen und der bisherige Höhepunkt sämtlicher Avengers-Filme: Team Captain America gegen Team Iron Man. Der Bombast-Kampf, der auf den Rollbahnen des Leipziger Flughafens ausgetragen wird, kann dank virtuoser Inszenierung und perfekter Tricktechnik die hohen Erwartungen locker erfüllen.
Technisch rangiert First Avenger: Civil War auf Blu-ray wie nicht anders zu erwarten im Referenzbereich und bietet ein in jeder Szene perfektes Bild mit sehr kraftvollem Raumklang. Bei den Extras lohnen sich das zweiteilige, dreiviertelstündige Making of, der Audiokommentar mit den beiden Russo-Regisseuren und den Drehbuchautoren Christopher Markus und Stephen McFeely und einige entfernte Szenen, wie z.B. die verlängerte Penny Carter Beerdigungs-Sequenz.
Marcs Filmwertung
Marvel hat den Blockbuster-Bogen raus: Captain America, Iron Man & Co lassen alle anderen Superhelden ganz alt aussehen.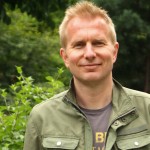 Leserwertung
[Gesamt:5 Durchschnitt: 4.2/5]
Trailer
Cast & Crew
Regie: Anthony Russo, Joe Russo
Schauspieler: Anthony Mackie, Chadwick Boseman, Chris Evans, Daniel Brühl, Don Cheadle, Elizabeth Olsen, Emily VanCamp, Frank Grillo, Jeremy Renner, Marisa Tomei, Martin Freeman, Paul Bettany, Paul Rudd, Robert Downey Jr., Scarlett Johansson, Sebastian Stan, Tom Holland, William Hurt
Musik: Henry Jackman
Produzent(en): Kevin Feige
Themen/Keywords
Marvel
Diese DVD/Blu-ray wurde uns vom Vertrieb Walt Disney Studios Home Entertainment kostenlos zu Rezensionszwecken zur Verfügung gestellt. Unsere Bewertung ist davon jedoch nicht beeinflusst und gibt die unabhängige, persönliche Meinung des jeweiligen Rezensenten wieder.