Die Harald Schmidt Show – Best Of Vol.2
D 1996-2002
FSK: ab 12 Jahren
Länge: ca. 149 Min.
Studio: SAT 1
Vertrieb: Universal Music
Filmzine-Review vom 23.05.2004
Als Harald Schmidt im Dezember letzten Jahres nach 8 Jahren das abrupte Ende der innig geliebten Late Night Show erklärte, ging ein Schrei des Entsetzens durch die deutsche Medien-Landschaft. Web-Initiativen wurden in Windeseile ins Netz gestellt, der Blätterwald raschelte gewaltig und jeder halbwegs bekannte Prominente outete sich spontan als Schmidt-Fan. Fakt ist: Der einzige Grund, den Fernseher nach 23:00 einzuschalten war nun mal "Dirty Harry". Der begnadete Entertainer war im öden TV-Programm die einzig geistreiche Humor-Alternative zum klamaukigen Pro Sieben-Trash. Bleibt zu hoffen, dass Schmidt seine "kreative Pause" so schnell wie möglich beendet. In der Zwischenzeit – dem DVD-Medium sei Dank – kann sich die große Fangemeinde noch mal etliche Höhepunkte zu Gemüte führen.

Best Of Vol. 2 zeigt einen bunten Querschnitt der Jahre 1996 – 2002. In "Viele Köche…" gibt's u.a. ein Wiedersehen mit den beiden ehemaligen heimlichen Stars Li & Wang, die mit ihren "Weisheiten des Konfuzius" Kultstatus erlangt haben. In "Bildungsminister Dr. Playmobil Schmidt" spielt der Entertainer bedeutende Momente der Weltgeschichte mit seinen Playmobilfiguren nach (z.B. die Apollo 11-Mission). Die Rubrik "Dr. Brömme" bietet 5 kurze Filmchen über das Treiben des gleichnamigen fiktiven CDU-Landtagsabgeordneten und bei den "magischen Momenten der Filmgeschichte" werden berühmte Szenen aus den drei Kino-Klassikern Casino, Krieg der Sterne und Der Pate von Studiogästen nachsynchronisiert. Zum Schluss gibt's dann noch 4 Mal "Action im Studio", u.a. mit einigen köstlichen Immobilientipps und Harald Schmidt als Andre Rieu. Insgesamt beträgt die Laufzeit der einzelnen Bereiche knapp 150 Minuten. Auch wenn nicht mehr ganz so viele Highlights wie bei der ersten Best Of geboten werden, dürften Schmidt-Anhänger mehr als zufrieden sein. Technisch liegt die DVD wie gehabt auf dem üblichen TV-Niveau,allerdings mit 5.1-Abmischung.
Marcs Filmwertung
Buntes Programm-Potpourri mit Schmidt in Höchstform.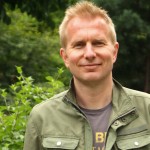 Leserwertung