Mile 22
USA 2018
FSK: ab 16 Jahren
Länge: ca. 95 Min.
Vertrieb: Universum Film
Filmzine-Review vom 29.01.2019
James Silva (Mark Wahlberg) ist Teil von Overwatch, einer streng geheimen Unterorganisation der CIA, die sich um besonders heikle Aufträge kümmert. Die neueste Mission führt Silva und sein Team (u.a. Lauren Cohan aus The Walking Dead) in eine (fiktive) südostasiatische Stadt. Dort soll ein Überläufer (Iko Uwais), der im Besitz einer codierten Festplatte mit kritischen Informationen zu gestohlenen Behältern mit hochradioaktivem Material ist, von der US-Botschaft zum Flughafen transportiert werden. Die Entfernung zwischen diesen beiden Orten beträgt nur 22 Meilen, doch die zahlreichen Feinde, die es ebenfalls auf den Überläufer abgesehen haben, lauern hinter jeder Straßenecke…
Nach Lone Survivor, Boston und Deepwater Horizon ist Mile 22 mittlerweile die vierte Zusammenarbeit von Regisseur Peter Berg und Mark Wahlberg hintereinander. Während die ersten drei, trotz gelegentlicher Pathos-Übertreibung überwiegend mitreißenden Kooperationen jeweils reale Ereignisse aus der jüngeren amerikanischen Geschichte thematisieren, setzt das emsige Erfolgsduo in Mile 22 auf harte Actionkost modernen Zuschnitts. Leider geht die Rechnung diesmal nur bedingt auf. Der in der zweiten Hälfte nicht enden wollende Dauer-Krawall ist durchaus kurzweilig, das ist durch die Arbeit von Regisseur Peter Berg gesichert, doch mit dem aggressiven, inkohärenten Schnitt-Stakkato, in der keine Einstellung länger als eine Sekunde dauert, tut sich der Film wahrlich keinen Gefallen. Den eigentlich größten Trumph, die Mitarbeit des indonesischen Martial Arts-Giganten Iko Uwais, spielt Mile 22 leider viel zu selten aus. Das ist bedauerlich, denn wenn Uwais einschreitet und seine Gegner spektakulär aus dem Weg räumt, brennt die Leinwand. Das gleiche gilt übrigens auch für Mixed-martial Arts Star Ronda Rousey, die ursprünglich die Hauptrolle übernehmen sollte und im fertigen Werk relativ schnell die Kurve kratzt. Ein als Höhepunkt gemeintes Scharmützel in einem grauen Mietsblock mutet wie ein lauwarmer Abklatsch der im Vergleich epischen The Raid-Filme von Gareth Evans an. Enttäuschend ist leider auch Mark Wahlberg, der als übellauniges und unsympathisches Alpha-Männchen endlose Monologe halten darf und dabei nervt wie selten zuvor.
An der Technik der Blu-ray gibt es nichts auszusetzen: Der massive Sound glänzt mit vielen direktionalen Effekten und das Bild des Actioners hat einen hohen Schärfegrad.
Blu-ray Extras:
Interviews mit Cast & Crew (16 min)
5 Featurettes (8 min)
Dt. Trailer zum Film
Trailer zu 7 weiteren Titeln
Marcs Filmwertung
Kurzweiliger, aggressiv geschnittener Action-Dauer-Krawall, der leider die eigentliche Attraktion, die Martial Arts-Ikone Iko Uwais, zur Nebenfigur degradiert.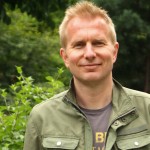 Leserwertung
Trailer
Cast & Crew