Pink Floyd – The Story Of Wish You Were Here
GB 2011
FSK: ab 6 Jahren
Länge: ca. 86 Min.
Vertrieb: Eagle Rock Entertainment
Filmzine-Review vom 06.07.2012
Nach dem gigantischen Erfolg von \"The Dark Side of the Moon\" knackten Pink Floyd mit Wish You Were Here nur zwei Jahre später künstlerisch wie kommerziell abermals den Jackpot. In der 60-minütigen Doku zum Entstehungsprozess dieses musikalischen Meilensteins kommen neben ehemaligen Produzenten, Tontechnikern und Journalisten natürlich auch Pink Floyd (die übrigens von den Zeitzeugen meistens einfach nur \"The Floyd\" genannt werden), allen voran David Gilmour und Roger Waters, ausführlich zu Wort.
In seltener Eintracht würdigen die beiden ewigen Streithähne insbesondere die Verdienste von Bandgründer Syd Barrett, der zwar 1975 längst nicht dabei war, dem aber die beiden Songs \"Shine On You Crazy Diamond\" und \"Wish You Were Here\" gewidmet worden sind. Zu den Aufnahmen von \"Wish You Were Here\" ist Barrett laut Drummer Nick Mason sogar im Aufnahmestudio erschienen, wurde aber aufgrund seines stark veränderten Aussehens von der Band zunächst nicht mehr erkannt. Musikalisch gibt es lediglich einige kurze Ausschnitte von der Charity Reunion-Tour aus dem Jahr 2005. Als kleines Trostpflaster hält das Bonusmaterial immerhin den ewig traurigen Jahrhunderthit Wish You Were Here in doppelter Ausführung parat, erst von Roger Waters, dann von David Gilmour.
Marcs Filmwertung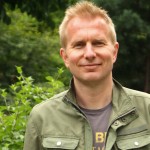 Leserwertung
Cast & Crew
Diese DVD/Blu-ray wurde uns vom Vertrieb Eagle Vision kostenlos zu Rezensionszwecken zur Verfügung gestellt. Unsere Bewertung ist davon jedoch nicht beeinflusst und gibt die unabhängige, persönliche Meinung des jeweiligen Rezensenten wieder.