Retribution – Die Vergeltung
One of Us
UK 2016
FSK: ab 16 Jahren
Länge: ca. 233 Min.
Vertrieb: Polyband
Filmzine-Review vom 13.02.2019
Ein junges Paar wird kurz nach der Hochzeit in seiner Wohnung in Edinburgh brutal ermordet. Die Familien der beiden sind eng befreundete Nachbarn, die abgeschieden auf zwei nebeneinander liebenden Gutshöfen in der schottischen Hocheben leben. Kurz nach dem Mord verunfallt ein Wagen auf ihrem Grundstück. Sie erkennen den schwer verletzten Fahrer aus den Fernsehnachrichten: Es ist der Mörder ihrer Kinder. Da man sich über das weitere Vorgehen uneinig ist, wird der Verletzte über Nacht in den Stall gesperrt. Am nächsten Morgen wird er mit duchgeschnittener Kehle aufgefunden…
Hinter der BBC-Serie Retribution – Die Vergeltung stecken die Autoren von The Missing. Der straff inszenierte Vierteiler lebt von der einzigartigen Atmosphäre der Highlands und natürlich von einer vertrackten Familiensituation, in der jeder verdächtig ist: die Mutter mit Alkoholproblem, der cholerische Bruder, der psychisch instabile Teenie… Viele Geheimnisse und Lügen stehen zwischen den Familien, doch die gemeinsame Trauer verbindet sie. Die Ermittlerin Juliet (Laura Fraser) schöpft allerdings relativ bald Verdacht und konzentriert ihre Ermittlungen in dem komplexen Fall ganz auf die beiden Familien. Der einzige Vorwurf, den man der Produktion machen könnte, ist dass der Plot mit etlichen Zusatzdramen ziemlich überfrachtet wird: Drogenhandel, Selbstmord, Vergewaltigung, Affären, Alkoholsucht, Erpressung, geflohene Väter und so weiter. Unterm Strich sorgt One of Us jedoch für hochwertige Krimiunterhaltung, die Genrefans rundum glücklich stimmen dürfte.
DVD Extras:
Behind the Scenes (15 min)
The Work of Jack & Harry Williams (5 min)
Scotland (4 min)
Burying the Car (4 min)
Car in a Storm (2 min)
Ninas Filmwertung
Vierteiliger Whodunnit-Krimi in gewohnt hoher BBC-Qualität.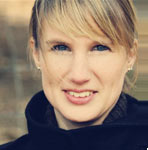 Leserwertung
[Gesamt:3 Durchschnitt: 3.7/5]
Trailer
Cast & Crew