Schatten der Wahrheit
What Lies Beneath
USA 2000
FSK: ab 16 Jahren
Länge: ca. 130 Min.
Studio: Dream Works
Vertrieb: FilmConfect Home Entertainment
Filmzine-Review vom 15.10.2018
Das Ehepaar Norman und Claire Spencer (Harrison Ford und Michelle Pfeiffer) führt eigentlich eine perfekte Ehe: er arbeitet als erfolgreicher Wissenschaftler an der Uni und sie kümmert sich um das neu erworbene Anwesen am See. Doch schon bald ereignen sich merkwürdige Dinge im Haus: Türen öffnen sich wie von Geisterhand, Bilderrahmen zerbrechen, usw. – Der Spuk treibt Claire fast in den Wahnsinn…
Robert Zemeckis Geisterthriller Schatten der Wahrheit entstand, man glaubt es kaum, in der einer Drehpause des Films Cast Away. Während Tom Hanks sich seine Rettungsringe abspecken musste, wagte Zemeckis (Zurück in die Zukunft) erstmalig erfolgreich den Sprung in das Thrillergenre. Pate stand dabei kein geringerer als der Meister der Spannung, Alfred Hitchcock, der gleich mit mehreren expliziten Referenzen aus Vertigo & Das Fenster zum Hof sowie einem Score, der verdächtig nach Bernard Herrmann klingt, zitiert wird. Allerdings braucht Schatten der Wahrheit eine ganze Weile, um so richtig in Fahrt zu kommen. Als Belohnung gibt es dafür aber eine Vielzahl an wohldosierten Schreckmomenten und ein immer noch sehr spannendes, wenn auch überdrehtes Finale mit der betäubten Michelle Pfeiffer, die in der Badewanne zu ertrinken droht. Darstellerisch können Pfeiffer und Ford, der hier erstmals in seiner Karriere sein Saubermann-Image abgelegt hat, überzeugen.
Nachdem der Film schon letztes Jahr als Digipack auf Blu-ray veröffentlich wurden ist, legt FilmConfect nun mit einer Amaray Verpackung zum schmalen Preis nach. Die Bildqualität ist ordentlich, wenngleich ohne echten Wow-Effekt. Die Extras sind leider nur aufgewärmt:  Angeboten werden ein Audiokommentar mit dem Regisseur und den Produzenten sowie ein Making of (mit dem vielversprechenden Titel "Constructing The Perfect Thriller"), das sich als eine Art Zemeckis-Filmbio mit vielen Ausschnitten aus älteren Werken entpuppt.
Blu-ray Extras:
Audiokommentar mit Regisseur Robert Zemeckis und den Produzenten Steve Starkey und Jack Rapke
Making of (15 min)
Original Trailer
Wendecover
Marcs Filmwertung
Präzise kalkulierter Mystery-Thriller mit Hitchcock-Touch.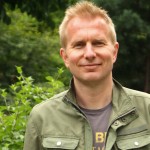 Leserwertung
Cast & Crew