The Grudge
USA 2020
FSK: ab 16 Jahren
Länge: ca. 94 Min.
Vertrieb: Sony Pictures Entertainment Deutschland GmbH
Filmzine-Review vom 30.10.2020
Detective Muldoon (Andrea Riseborough) zieht nach dem frühen Tod ihres Mannes mit ihrem Sohn nach Cross Rivers. In ihrem ersten Fall wird sie mit ihrem neuen Kollegen Goodman zum Fundort einer merkwürdig deformierten Frauenleiche bestellt. Als die Adresse der Frau bekannt wird – Reyburn Drive 44 – steigt ihr Partner sofort aus: Vor einigen Jahren hat sich in genau diesem Haus Schreckliches zugetragen. Muldoon lässt sich nicht beirren und nimmt die Ermittlungen auf. Schon bald wird sie von verstörenden Geister-Visionen heimgesucht…
Der drölfzigste Aufguss der japanischen Ju-on-Reihe musste viel Schelte einstecken. So schlecht wie sein Ruf ist The Grudge aber nun wirklich nicht. Andrea Riseborough verleiht ihrer Figur ausreichend Tiefgang und Background. Ihre Interaktion mit dem ehemaligen Detective Wilson (William Sadler), den seine Ermittlungen am Reyburn Drive vor einigen Jahren in den Wahnsinn getrieben haben und zu dem Muldoon beängstigende Parallelen erkennt, ziehen einen tiefer in die Geschichte. Allerdings verliert sich die Handlung dann in zu vielen Rückblenden zu den diversen Familien und früheren Bewohnern des Hauses, denen der Fluch zum Verhängnis wurde. Atmosphärisch kann der Geister-Grusel dann wieder punkten und auch die Jump Scares sind wohldosiert und nicht allzu übertrieben. Freunde der Reihe dürften die eine oder andere Anspielung auf das Original oder andere Teile entdecken. Einige Easter Eggs verrägt Regisseur Nicolas Pesce (The Eyes of my Mother) auch schon in einem speziellen Bonus-Feature.
Blu-ray Extras:
Den Tod gestalten (3 min)
Die Besetzung der Verfluchten (4 min)
Easter-Egg-Suche (5 min)
6 entfallene Szenen & alternatives Ende  (30 min)
Ninas Filmwertung
Nicht unbedingt notwendiger, aber dennoch einigermaßen sehenswerter Neuaufguss der erfolgreichen J-Horror-Reihe der 2000er.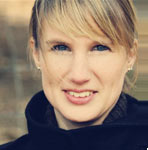 Leserwertung
Eure Leserwertung:
[Gesamt: 7 Durchschnitt: 3.1/5]
Trailer
Cast & Crew