30 Days Of Night (2 DVDs)
USA 2007
FSK: ab 18 Jahren
Länge: ca. 108 Min.
Studio: Columbia Pictures | Ghost House Pictures
Vertrieb: Concorde Home Entertainment
Filmzine-Review vom 15.04.2008
Die Polarnacht taucht das verschneite Kaff Barrow im US-Bundesstaat Alaska wie jedes
Jahr für 30 Tage in Dunkelheit. Während Sheriff Eben (Josh Hartnett) und die Bewohner
sich auf die Finsternis vorbereiten, wird die Kleinstadt von einer mysteriösen
Blutsauger-Truppe angegriffen…

Nachdem es in letzter Zeit um den Vampirfilm nicht besonders gut bestellt war – man
denke nur an die mauen Sequels zu Blade oder Underworld – verabreicht
30 Days Of Night der dahinsiechenden Königsdisziplin des Horrorgenres eine längst
überfällige Frischzellenkur. Mit dem klassischen Vampirbild haben Regisseur David Slade
(Hard Candy) und Produzent Sam Raimi in der Adaption der \"Graphic Novel\" von
Steve Niles und Ben Templesmith nicht mehr viel am Hut: Draculas Nachwuchs jagt seine
Opfer bevorzugt in Rudeln, bewegt sich in Höchstgeschwindigkeit, verfügt über unglaubliche
Kräfte und sieht nebenbei wahrlich furchterregend aus. Tatsächlich hat man wohl seit dem
Kultfilm Near Dark keine überzeugenderen Blutsauger auf der Leinwand sehen
können. Auch atmosphärisch ist die Bearbeitung der expressionistischen Vorlage mit einer
durchgehend morbiden und beunruhigenden Aura gelungen. Schwächen hat 30 Days Of
Night lediglich in der holprigen Chronologie mit einigen viel zu großen Zeitsprüngen
(zum Beispiel von Tag 14 auf Tag 29), die ohne Konsequenzen bleiben. Im Schlussdrittel
findet das Horrorspektakel aber wieder in die blutige Spur zurück und überrascht mit einem
Showdown, der viel Raum für eine Fortsetzung lässt.

Für einen DVD-Doppeldecker sind die Extras einigermaßen überschaubar. Das
Highlight ist ohne Frage das 8-teilige Making of mit Infos zu fast allen Aspekten der
Produktion. Hübsch anzusehen ist ebenfalls das Booklet mit einigen
Orginal-Comicauszügen.
Marcs Filmwertung
Knallharter, moderner Vampirschocker mit hohem Gruselfaktor.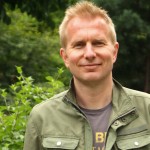 Leserwertung
[Gesamt:

0

Durchschnitt:

0

/5]
Cast & Crew
Diese DVD/Blu-ray wurde uns vom Vertrieb Concorde Home Entertainment kostenlos zu Rezensionszwecken zur Verfügung gestellt. Unsere Bewertung ist davon jedoch nicht beeinflusst und gibt die unabhängige, persönliche Meinung des jeweiligen Rezensenten wieder.