American Gangster (Extended Edition)
USA 2007
FSK: ab 16 Jahren
Länge: ca. 150 Min.
Studio: Imagine Entertainment | Universal Pictures
Vertrieb: Universal Pictures Home Entertainment
Filmzine-Review vom 30.04.2008
New York 1968: Nach dem Tod seines langjährigen Mentors Bumpy Johnson wird Frank
Lucas (Denzel Washington) in Windeseile der neue Gangsterboss von Harlem. Schnell
spezialisiert sich Lucas auf das Drogengeschäft. Da er sein Heroin in großen Mengen
ohne Mittelsmann direkt beim Erzeuger in Vietnam einkauft, erzielt Lucas maximalen
Profit und ist seiner Konkurrenz meilenweit voraus. Erst der unbestechliche
Drogen-Fahnder Richie Roberts (Russell Crowe) kommt ihm auf die Schliche…

Der Aufstieg und Fall von schillernden Gangsterkönigen gehört schon fast zum
klassischen Hollywood-Repertoire und hat von Der Pate über Scarface bis
zu Heat schon zahlreiche Genreklassiker hervorgerufen. Dementsprechend hoch
waren die Erwartungen für American Gangster, besonders auch, da man mit
Regisseur Ridley Scott und den beiden Stars Denzel Washington und Russell Crowe die
Creme de la Creme des zeitgenössischen Kinos verpflichten konnte. Als Vorlage diente
dem Drehbuch von Steven Zaillian (Schindlers Liste) der Artikel \"The Return of
The Superfly\", der Anfang 2000 im New Yorker veröffentlicht wurde und die wahre
Geschichte von Frank Lucas widergibt, der während des Vietnam-Kriegs Heroin in den
Särgen gefallener US-Soldaten in die Heimat schmuggelte und pro Tag nicht weniger als
eine Million Dollar verdiente. Ridley Scott erweist sich bei der Umsetzung einmal mehr
als meisterhafter Regie-Virtuose mit dem besonderen Gespür für Atmosphäre, Details
und visuelles Flair. Trotzdem ist American Gangster letztendlich nicht der ganz
große Wurf geworden. Irgendwie hat man doch vieles in ähnlicher Form bei anderen
Filmen schon gesehen. Dem episch angelegten Zweikampf zwischen dem
charismatischen Verbrecher und dem aufrichtigen Gesetzeshüter fehlt es außerdem ein
wenig an Tiefe. Das erste direkte Aufeinandertreffen der beiden Kontrahenten findet zwar
ähnlich wie bei Pacino/De Niro in Heat im Schlussdrittel statt, lässt aber den
gleichen dramatischen Effekt vermissen. Denzel Washington und Russell Crowe laufen
trotzdem zu großer Form auf – der eine als bedrohlicher, eiskalter Geschäftsmann, der
über Leichen geht, der andere als hemdsärmeliger, prinzipientreuer Polizist.

Wie die meisten Ridley Scott-Filme wird auch American Gangster in einer
längeren Fassung auf DVD veröffentlicht. Der Extended Cut ist knapp zwanzig Minuten
länger als die Kinofassung, allerdings sind die neuen Szenen (mit einem ausgedehnten
Ende) ausschließlich in englischem Originalton hinzugefügt. Die Extras beschränken
sich auf einen Audiokommentar mit dem Regisseur und dem Drehbuchautor. Die parallel
erschienende Collector's Edition bietet auf der Bonus-DVD noch ein 80-minütiges
Making of (u.a. mit Statements der beiden echten Frank Lucas und Richie Roberts).
Marcs Filmwertung
Virtuos inszeniertes und toll gespieltes Gangster-Epos, aber längst nicht in einer Liga mit Der Pate & Co.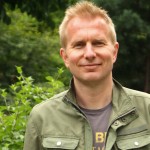 Leserwertung
Cast & Crew
Regie: Ridley Scott
Schauspieler: Armand Assante, Chiwetel Ejiofor, Cuba Gooding Jr., Denzel Washington, Idris Elba, John Hawkes, Josh Brolin, Ruby Dee, Russell Crowe, Ted Levine
Musik: Marc Streitenfeld
Produzent(en): Brian Grazer, Ridley Scott