Bad Spies
The Spy Who Dumped Me
USA 2017
FSK: ab 16 Jahren
Länge: ca. 117 Min.
Vertrieb: Studiocanal
Filmzine-Review vom 18.01.2018
Eben erst hat Audrey (Mila Kunis) erfahren, dass ihr Ex (Justin Theroux) Geheimagent ist, da steht Drew auch schon wieder vor ihrer Tür – mit ein paar Auftragskillern an den Hacken. Im letzten Moment gibt er ihr den Auftrag, in Wien eine ominöse Trophäe an einen anderen Agenten zu übergeben. Zusammen mit ihrer besten Freundin, der unerschrockenen Morgan (Kate McKinnon), macht sie sich auf den Weg nach Europa, doch die beiden sind längst selbst ins Visier der Killer geraten…
2015 lieferte Melissa McCarthy mit Spy den ersten Beitrag zum Frauen-Agentenkomödien-Genre ab. Bad Spies schlägt in dieselbe Kerbe, wenngleich es hier doch deutlich brutaler zur Sache geht. Die FSK-16-Freigabe überrascht zunächst genrebedingt, ist aber durchaus angebracht. Dieses Zusammenspiel von Humor und teilweise ziemlich roher Gewalt muss man mögen und/oder vertragen, doch der Spagat ist Regisseurin Susanna Fogel gelungen. Sie schickt das ungleiche Duo quer durch Europa und inszeniert einige halsbrecherische Verfolgungsjagden und Schießereien, originell gelingt ein Akrobatik-Showdown im Deutschen Technikmuseum in Berlin. Saturday Night Live-Star Kate McKinnon schlägt wie gewohnt häufig über die Stränge, nicht alle ihrer Improvisationen wollen so richtig zünden, dafür ist ihre Physical Comedy einzigartig, auch wenn sie damit oft die Szenen und weite Strecken des Films an sich reißt.
Blu-ray Extras:
Audiokommentar
Making of (11 min)
Geschnittene Szenen (10 min)
Featurette "Gary Powell: The action behind the film"  (9 min)
Featurette "Making friends with Hasan Minhaj" (7 min)
Off Script: Impro am Set (6 min)
Outtakes (7 min)
Dt. und Original-Trailer und Teaser zum Film
Trailer zu 7 weiteren Titeln
Wendecover
Ninas Filmwertung
Chaotisch-überdrehte Spionage-Tour quer durch Europa.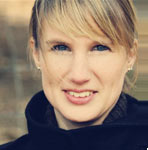 Leserwertung
[Gesamt:6 Durchschnitt: 3.5/5]
Trailer
Cast & Crew