Beyond Re-Animator (Mediabook)
USA / Spanien 2003
FSK: ab 18 Jahren
Länge: ca. 96 Min.
Studio: Fantastic Factory
Vertrieb: Capelight Pictures
Filmzine-Review vom 23.10.2018
Als Kind wird Howard Philips Zeuge, wie seine Schwester einem untoten Monstrum zum Opfer fällt, das dem genial-wahnsinnigen Re-Animator Dr. Herbert West (Jeffrey Combs, Re-Animator, Bride Of The Re-Animator) entwischen konnte. Der Zombie stirbt im Kugelhagel der Polizei und West wird verhaftet. 13 Jahre später – Herbert West setzt seine Arbeiten hinter Gittern fort – lässt sich Howard Philips (Jason Barry) im gleichen Gefängnis als Arzt einstellen, um West, für den er im Laufe der Jahre eine Faszination entwickelt hat, bei seinen Forschungen zu helfen. Zusammen machen sie sich an die Arbeit, Leichen ohne Nebenwirkungen zu neuem Leben zu verhelfen. Doch wie zuvor kommt alles anders…
Beeinflusst von den Werken H.P. Lovecrafts und besonders seiner Kurzgeschichte "Herbert West, Re-Animator", schuf Produzent Brian Yuzna 1985 einen Kultfilm, der in der Splatter-Szene einen großen Stellenwert besitzt und wohl auch Filme wie Peter Jacksons Braindead maßgeblich beeinflusst haben dürfte. Selten zuvor (und auch danach) schaffte es ein Produzent, komplett überdrehte Comedy und extremen Gore/Splatter so brilliant in einem Film zu verbinden (Ausnahme: Peter Jackson). Dass diesem Juwel ein Sequel folgen musste, war klar, und so durfte Jeffrey Combs in Bride Of The Re-Animator Anfang der neunziger Jahre erneut die Rolle des modernen Frankenstein spielen. Auch dieser Film erlangte Kult-Status und die Figur des Herbert West konnte sich bald in die illustre Reihe solcher Ungetüme wie Pinhead, Freddy Krüger und Jason einreihen. Dreizehn Jahre später erblickte mit Beyond Re-Animator der dritte Teil das Licht der Welt und bewies, dass Sequels nicht zwingend schlecht oder überflüssig sein müssen. Im Gegensatz zu den meisten Serien ist hier der Spagat zwischen "Old School" und neuen Elementen sehr gut gelungen. Die Story, die bis auf den Anfang komplett in einem Gefängnis angesiedelt ist, erinnert an eine abstruse Mischung aus The Green Mile und dem bereits genannten Braindead. Ist der Gore-Faktor anfänglich zugunsten des Story-Aufbaus noch eher zurückhaltend, fliegen gegen Ende gewaltig die Fetzen und eine große Gefängnisrevolte versinkt in Blut und (mit Eigenleben ausgestatteten) Körperteilen. In diesem Kontext darf übrigens erwähnt werden, dass der Slogan "Keine Macht den Drogen" bildlich niemals besser dargestellt wurde.
Die technische und inhaltliche Aufbereitung der limitierten Collector's Edition sollte den Fans der Serie viel Spaß bereiten. Von den Infos, die das umfangreiche Bonusmaterial enthält (Audiokommentare, Interviews, Booklet, Making of und vieles mehr) wird man förmlich erschlagen, und auch Bild und Ton können sich sehen, respektive hören lassen.
Blu-ray & DVD Extras:
Audiokommentar mit Brian Yuzna
Tonspur mit isolierter Filmmusik und Interview mit Komponist Xavier Capellas
All in the Head: Die Re-Animator-Chronik mit Brian Yuzna (49 min)
Beyond and Back: Interview mit Brian Yuzna (19 min)
Death Row Sideshow: Interview mit Jeffrey Combs (20 min)
Six Shots by Midnight: Interview mit S.T. Joshi (16 min)
Alternatives Interview mit Brian Yuzna (7 min)
Alternatives Interview mit Santiago Segura (4 min)
Making of (17 min)
Original-Kinotrailer
Trailer zu 4 weiteren Titeln
Production Art Gallery (5 min)
Musikvideo: Dr. Reanimator – Move your Dead Bones
24-seitiges Booklet
Marcs Filmwertung
Schwarzhumorige Frankenstein-Variante für Unsterbliche im hochwertigen Mediabook.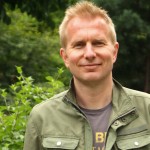 Leserwertung
[Gesamt:2 Durchschnitt: 4/5]
Cast & Crew