Collateral (4K UHD)
USA 2004
FSK: ab 16 Jahren
Länge: ca. 115 Min.
Studio: Dream Works | Paramount Pictures
Vertrieb: Universal Pictures Home Entertainment
Filmzine-Review vom 20.12.2020
Auftragskiller Vincent (Tom Cruise) soll während einer Nacht in Los Angeles 5 Leute umbringen. Für den Transport zwischen den einzelnen Jobs mietet er sich ein Taxi. Dessen Fahrer Max (Jamie Foxx) ist zunächst ahnungslos…
Auch wenn er mit seinen letzten Filmen (Blackhat und Public Enemies) ein wenig glücklos war, gehört Michael Mann ohne jeden Zweifel zu den aufregendsten und technisch begnadetsten Filmemachern der letzten drei Jahrzehnte. Mit Collateral ist ihm zu Beginn der 2000-er Jahre sein mit Abstand bestes Werk seit Heat gelungen. Beide Filme bieten nicht nur perfektes Spannungskino, sondern liefern die wahrscheinlich faszinierendsten Bilder, die man von Los Angeles fernab des Glamors je auf der großen Leinwand gesehen hat. Und wie schon in Heat nimmt Mann sich ungewöhnlich viel Zeit, um Charaktere, Story und Situationen zu etablieren. In den Hauptrollen liefern sich Tom Cruise mit graumeliertem Haar in seiner ersten wirklichen Bösewicht-Rolle und ein sich angenehm zurückhaltender Jamie Foxx ein großartiges Duell. Höhepunkte gibt es beinahe im Fünf-Minuten-Takt. Haften bleiben aber insbesondere die Sequenzen, in der Max Vincents Auftraggeber (klasse Kurzauftritt: Javier Bardem als Drogenbaron) davon überzeugen muss, dass er der Hitman ist, und die wuchtige Disco-Sequenz, in der es die beiden Protagonisten mit der Drogenfahndung, dem FBI und Gangstern zu tun bekommen. Die schauspielerische Klasse der beiden Kontrahenten überstrahlt selbst das überraschend konventionelle Ende des Thrillers, das den Zuschauer in die U-Bahn von L.A. jagt.
Collateral ist auf dem ersten Blick kein Werk, das unbedingt von einem UHD-Upgrade profitieren müsste, schließlich bietet der Nachtfilm eine eher düstere, leicht verrauschte Seherfahrung unter wenig optimalen Lichtverhältnissen. Nichtsdestotrotz zeigt die 4K/Dolby Vision-Präsentation durchaus subtile Verbesserungen, einen ausgezeichneten Schwarzwert und sorgt für ein insgesamt dichteres und organischeres Bild. Bei den Tonspuren gibt es im Vergleich zur Blu-ray leider keine Veränderung. Auch die Extras (u.a. ein Audiokommentar mit Michael Mann und ein vorzügliches Making Of mit dem passenden Titel "City of Night") wurden 1:1 übernommen.
4k UHD Extras:
Audiokommentar mit Regisseur Michael Mann
Original Trailer
Blu-ray Extras:

Audiokommentar mit Regisseur Michael Mann
Stadt der Nacht – The Making of "Collateral" (41 min)
Speziallieferung (1 min)
Deleted Scenes mit Kommentar (2 min)
Behind the Scenes (9 min)
Filmen am Set: Annies Office (3 min)
Tom Cruise und Jamie Foxx proben (4 min)
Visuelle Effekte: MTA Zug (2 min)
Wendecover
Marcs Filmwertung
Packender Neo-Noir-Thriller, der zu den besten Filmen von Michael Mann gehört.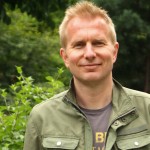 Leserwertung
Cast & Crew