Shooter (4K UHD Limited Steelbook Edition)
USA 2007
FSK: ab 18 Jahren
Länge: ca. 126 Min.
Studio: Paramount Pictures
Vertrieb: Paramount Home Entertainment
Filmzine-Review vom 25.04.2022
Scharfschütze Bob Lee Swagger (Mark Wahlberg) wurde einst bei einer geheimen Mission von seinen Vorgesetzten im Stich gelassen. Mittlerweile hat der Elite-Soldat den Dienst quittiert, doch von einem ranghohen Colonel (Danny Glover) lässt er sich noch einmal reaktivieren. Sein Auftrag: Er soll ein Attentat auf den Präsidenten verhindern. Als bei einem Staatsbesuch der Gast des Präsidenten erschossen wird, wird Swagger verdächtigt…
Nicht erst seit der Watergate-Affäre ist das amerikanische Bewusstsein von einem tief verwurzelten Misstrauen gegenüber der eigenen Regierung geprägt. In den 70ern lieferte Hollywood dazu zahlreiche wunderbare Paranoia-Thriller wie z.B. Die Drei Tage des Condor. Antoine Fuquas Shooter ist thematisch gar nicht mal so weit von diesen Filmen entfernt, allerdings legt Fuqua wesentlich mehr Wert auf knallharte Non-Stop-Action als auf Feinheiten im Drehbuch. In der Hauptrolle überzeugt Mark Wahlberg als tougher Ex-Marine auf der Flucht vor CIA und FBI. Seine Figur steht ganz klar in der Tradition moderner Kinohelden wie Jason Bourne, gepaart mit einer ordenlichen Prise Rambo. Nachdem Wahlberg bereits in Departed – Unter Feinden für den Oscar als bester Nebendarsteller nominiert wurde, beweist er in Shooter, dass er auch im Actiongenre gut aufgehoben ist. Die exzellenten Stunts und Verfolgungsjagden präsentieren übrigens High-Tech-Schusswaffen in Hülle und Fülle, doch darüber braucht man sich nicht großartig wundern: Die Vorlage stammt von dem bekannten Filmkritiker und Schriftsteller Stephen Hunter, der in den USA seit vielen Jahren zu den Aushängeschildern der Nation Rifle Association (NRA) gehört.
Zum 15-jährigen Jubiläum des erstaunlich gut gealterten Actioners legt Paramount Shooter nun als schickes 4K UHD-Steelbook auf. Das technische Upgrade hat sich gelohnt: Die Verbesserungen im Vergleich zur alten Blu-ray sind in Sachen Schärfe und Farbwiedergabe schnell auszumachen. Bei fast durchgehend allen Nahaufnahmen sind feinste Poren und Haare oder aber die Tarnungen der Scharfschützen perfekt zu erkennen. Auch die Audiopräsentation erhält ein dringend benötigtes Upgrade. Es wird zwar keine Dolby Atmos-Tonmischung angeboten, aber die verlustfreie DTS-HD Master Audio 5.1-Präsentation im englischen Orginal ist deutlich imposanter als die (deutsche) Dolby Digital 5.1-Spur. Bei den Extras bleibt alles wie gehabt, wenngleich der Audiokommentar mit dem Regisseur nur auf der beiliegenden Blu-ray enthalten ist. Neben dem passablen Making of mit vielen O-Tönen von Mark Wahlberg und Co-Star Michael Peña gibt's noch ein kurzes Feature über die Independence Hall in Philadelphia, in dem jedoch kurioserweise zahlreiche historische Fakten über die Geburtsjahre Amerikas im Vordergrund stehen und nicht etwa die Dreharbeiten des (Film-)Attentats.
4k UHD & Blu-ray Extras:
Die Besten überleben: Making of (22 min)
Audiokommentar mit Regisseur Antoine Fuqua (nur Blu-ray)
Independence Hall (7 min)
7 Deleted Scenes (11 min)
Original Kinotrailer
Marcs Filmwertung
Adrenalinhaltige Mischung aus Scharfschützen-Action und Paranoia-Thriller mit ordentlich Bumms und knackigen Verbesserungen im 4K UHD-Format.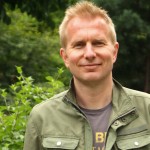 Leserwertung
Trailer
Cast & Crew