Elvis & Nixon
USA 2016
FSK: ab  0 Jahren
Länge: ca. 87 Min.
Studio: Amazon Studios, Autumn Productions
Vertrieb: Universum Film
Filmzine-Review vom 18.05.2017
Der King (Michael Shannon) ist not amused: Proteste gegen Vietnam, Kommunismus, steigende Drogenkriminalität und immer mehr Hippies. Sein geliebtes Land droht vor die Hunde zu gehen und so beschließt Elvis Presley, höchstpersönlich bei Präsident Richard Nixon (Kevin Spacey) vorstellig zu werden. Ganz nebenbei erhofft er sich, zukünftig als Undercover Agent arbeiten zu können. Mit reichlich Waffen im Gepäck reist er in Begleitung seiner engen Vertrauten Schilling (Alex Pettyfer) und Sonny West (Johnny Knoxville) nach D.C. und lässt sich von nichts und niemanden von seinem Vorhaben abhalten…
2016 war für den stets faszinierenden Michael Shannon kein schlechtes Jahr: Oscar-Nominierung für Nocturnal Animals, schöne Rollen in Midnight Special, Batman v Superman: Dawn of Justice, Loving und als Sahnehäubchen ein Auftritt als King of Rock'n'Roll in Elvis & Nixon. Mal abgesehen von den Koteletten und der (Perücken)-Frisur sieht Shannon dem echten Elvis auch nicht mal ansatzweise ähnlich, aber seine Performance ist dermaßen cool, lässig und ungezwungen, dass man ihm die legendäre Ikone jederzeit abnimmt. Das ist besonders gut in der Szene zu beobachten, in der Elvis am Flughafen auf eine ganze Reihe überdrehter Imitatoren trifft. Auf der anderen Seite steht mit Kevin Spacey in der Nixon-Rolle ein weiterer Schauspiel-Titan, der sich im Oval Office seit House of Cards natürlich bestens auskennt. Hier tritt er also in die Fußstapfen von Anthony Hopkins (in Oliver Stones Nixon) und Frank Langella (Frost/Nixon), und auch wenn er sich als "Tricky Dicky" in Richtung Parodie bewegt, funktioniert die Darstellung ausgesprochen gut. Schade nur, dass das Treffen der beiden (das 1970 tatsächlich stattgefunden hat) in dieser nichtsdestotrotz rein spekulativen Version der Regisseurin Liza Johnson nicht den Hauptteil des Films ausmacht. Eine Rahmenhandlung um Presley's Freund Jerry Schilling, der dringend nach L.A. zu seiner Verlobten zurück muss, hätte man sich besser sparen können.
Marcs Filmwertung
Sehr amüsante und kurzweilige Geschichtsstunde der surrealen Art, getragen von zwei Top-Akteuren.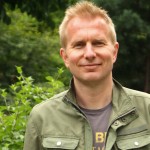 Leserwertung
[Gesamt:4 Durchschnitt: 3.8/5]
Trailer
Cast & Crew
Diese DVD/Blu-ray wurde uns vom Vertrieb Universum Film kostenlos zu Rezensionszwecken zur Verfügung gestellt. Unsere Bewertung ist davon jedoch nicht beeinflusst und gibt die unabhängige, persönliche Meinung des jeweiligen Rezensenten wieder.