Grace Jones: Bloodlight and Bami
GB / Irland 2017
FSK: ab 0 Jahren
Länge: ca. 116 Min.
Vertrieb: Ascot Elite Home Entertainment
Filmzine-Review vom 23.03.2018
Ihre vielleicht beste und erfolgreichste Zeit hatte Grace Jones wahrscheinlich in den 1980ern, zum einen musikalisch mit ihrem Hitalbum "Nightclubbing", das sie zum internationalen Superstar machte, und zum anderen natürlich in ihren Filmrollen an der Seite von Arnold Schwarzenegger in Conan Der Barbar sowie als Bond-Girl Mayday in dem ansonsten lahmen 007-Abenteuer Im Angesicht Des Todes. Dass die 1948 auf Jamaika geborene Künstlerin auch im fortgeschrittenen Alter von fast 70 Jahren die Bühne rockt und ihr Publikum mit ihrer schillernden Performance mühelos in den Bann zieht, zeigt der Dokumentarfilm Bloodlight und Bami der britischen Regisseurin Sophie Fiennes. In loser Erzählstruktur spannt der Film einen Bogen zwischen Live-Gigs in Europa und den USA, Familienbesuchen und Ausflügen in die jamaikanische Heimat, Studio-Sessions mit ihren alten Kumpels Sly & Robbie und zum Teil skurril anmutenden TV-Auftritten im französischen Fernsehen, bei denen die Diva zwischen leicht bekleideten Unterwäsche-Models ihre Version von "La Vie En Rose" zum Besten gibt und so gar nicht mit der Regie einverstanden ist. Musikalische Highlights sind ihre bekanntesten Hit wie "Slave To The Rhythm", das auch in der spektakulären Live-Version dem berühmten Videokunstwerk in nichts nachsteht und der Gassenhauer "Pull Up To The Bumper". Einziger Wermutstropfen: Das in niedriger Auflösung gedrehte Material ist auch auf Blu-ray stellenweise nicht besonders scharf.
Blu-ray Extras:
Originaltrailer & dt. Trailer
3 Trailer zu weiteren Titeln
Wendecover
Marcs Filmwertung
Faszinierende Begegnung mit einer zeitlos coolen Stilikone und der Mutter aller Pop-Diven.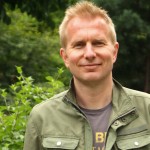 Leserwertung
Trailer
Cast & Crew