Hellboy II: Die Goldene Armee (Special Edition, 2 DVDs)
Hellboy II: The Golden Army
USA 2008
FSK: ab 12 Jahren
Länge: ca. 115 Min.
Studio: Universal Pictures | Dark Horse Entertainment
Vertrieb: Universal
Filmzine-Review vom 28.02.2009
Der Waffenstillstand zwischen der Menschheit und der mystischen Parallelwelt voller Trolle und Monster ist gefährdet: Prinz Nuada (Luke Goss) will seine unbesiegbare Goldene Armee zu neuem Leben erwecken und den Menschen den Krieg erklären. Das Bureau of Paranormal Research and Defense wird eingeschaltet – doch können Hellboy (Ron Perlman) und seine Kollegen die unheimliche Macht stoppen…?
Der Kinostart des Comic-Heldenabenteuers Hellboy II: Die Goldene Armee folgte nur kurz auf The Dark Knight und Der unglaubliche Hulk und war damit vielleicht etwas unglücklich gewählt. Dabei steht Guillermo del Toros Fantasy-Spektakel dem großen Batman qualitativ in nichts nach. Vielmehr löst sich der mexikanische Regisseur sogar etwas von der Comic-Vorlage, um seine Visionen umzusetzen und dem Werk seinen unverkennbaren und ganz persönlichen Stempel aufzudrücken. Dass er über eine grenzenlose und immer wieder verblüffende Fantasie verfügt, bewies er bereits in Pans Labyrinth. Ähnlich bizarren Figuren begegnet man auch auf dem Trollmarkt (auf den man durch einen Geheimeinstieg nahe der Brooklyn Bridge gelangt) oder unter Hellboys Kollegen, und vermutlich würde man auch beim fünften Betrachten des Films immer wieder neue Details entdecken. Doch auch auf Darstellerseite gibt es etliche nennenswerte Leistungen – so verleiht Ron Perlman seinem zu großen Teilen animierten Hellboy ein liebenswertes Wesen, eine ausgefeilte Mimik – und eine Seele. Und wer hätte gedacht, dass ausgerechnet Luke Goss, der 1988 noch "When will I be famous?" quäkte, sich zu einem derart beeindruckenden Gothic-Bösewicht mausern würde, dem man jede einzelne Minute gern bei seinen fiesen Machenschaften zusieht.
Die Special Edition im Steelbook verfügt zunächst über einen äußerst kurzweiligen Audiokommentar mit dem Regisseur, in dem er sämtliche technischen und künstlerischen Aspekte des Films beleuchtet. Disc 1 ist übrigens identisch mit der Single Edition. Der zweite Silberling glänzt hauptsächlich mit einer zweieinhalbstündigen Dokumentation über den Produktionsprozess. Angefangen beim ersten Meeting des Regisseurs mit der Crew ist der größte Teil der Produktion selbst gewidmet und nimmt nahezu jede größere Szene genau unter die Lupe und auseinander. Sträflicherweise wird jedoch Danny Elfmans Score mit keiner Silbe erwähnt.
Ninas Filmwertung
In jeder Hinsicht fantastisches Sequel, das den Vorgänger in Sachen Originalität noch übertrifft.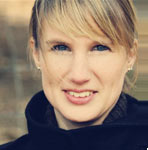 Leserwertung
Cast & Crew