Hereditary – Das Vermächtnis
Hereditary
USA 2018
FSK: ab 16 Jahren
Länge: ca. 123 Min.
Vertrieb: Splendid Film
Filmzine-Review vom 28.10.2018
Nach dem Tod von Ellen Graham passieren im Haus der Grahams vermehrt seltsame Dinge. Tochter Ellen (Toni Collette) wundert sich, dass sie kaum in der Lage ist, aufrichtig zu trauern und stürzt sich Hals über Kopf in ihre Miniatur-Kunstprojekte. Während Ehemann Steve (Gabriel Byrne) eher hilflos den Familiensegen wieder herstellen möchte, wird die junge Charlie (Milly Shapiro), die sich bestens mit ihrer verstorbenen Großmutter verstanden hat, zunehmend verhaltensauffällig. Charlies Bruder Peter (Alex Wolff) versucht derweil, ein normales Teenager-Leben zu führen. Dann erschüttert ein weiterer Todesfall die Familie…
Mit seinem erstaunlichen Debutfilm Hereditary gelingt Regisseur Ari Aster, so viel steht jetzt wohl schon fest, der beste Genrebeitrag des Jahres 2018. Herdeditary beginnt in ersten Hälfte noch als klassisches Drama, in der es vor allem um Trauer- und Schuldbewältigung einer fragilen Mittelstandsfamilie geht. Ein düsteres Schicksal, das tief mit der Geschichte der Familie verzahnt ist, lässt dann nach und nach das Grauen Einzug halten. Ganz ohne billige Jumpscares, die heute leider jeden Hollywood-Horrorfilm ruinieren, beweist Regisseur Aster ein äußerst präzises Gespür für suggestive Stimmungen und eine unbehagliche Atmosphäre, die sich durch den gesamten Film zieht. Neben der punktgenauen Inszenierung ist die durchweg fantastische Leistung der glaubwürdigen Darsteller hervorzuheben. Toni Collette, die vor fast 20 Jahren schon einmal mit dem Horror-Genre in Berührung kam und für ihren Auftritt in The Sixth Sense mit einer Oscar-Nominierung belohnt worden ist, ist als Mutter am Abgrund des Wahnsinns nicht nur im nervenzehrenden Finale eine Offenbarung. Alex Wolff (einer der beiden Terroristen in Boston) als Sohn, der plötzlich ungewollt zum Fixpunkt der umheimlichen Geschichte wird, und Broadway-Star Milly Shapiro als seltsam entrückte Tochter sind nicht minder beeindruckend.
Während die reguläre Kaufversion der Blu-ray ein Making of ("Cursed – The True Nature of Hereditary") und einige gelöschte Szenen enthält, bietet die Mediabook-Variante zusätzlich ein hübsches Booklet und eine Bonus-BD mit weiteren Extras.
Blu-ray Extras:
Making Of "Hereditary" (20 min)
Gelöschte Szenen (17 min)
Trailer zum Film
Trailer zu 8 weiteren Titeln
Wendecover
Marcs Filmwertung
Stimmungsvoller, nachhaltig verstörender Horrorfilm mit beeindruckender Darstellerriege, der das Zeug zum kommenden Genre-Klassiker hat.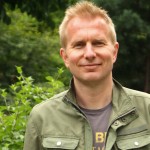 Leserwertung
Trailer
Cast & Crew