The Lodge
USA 2019
FSK: ab 16 Jahren
Länge: ca. 108 Min.
Vertrieb: LEONINE
Filmzine-Review vom 24.06.2020
Aidan (Jaeden Martell) und Mia (Lia McHugh) verbringen Weihnachten mit ihrem Journalistenvater Richard (Richard Armitage) in einer abgelegenen, verschneiten Hütte in Begleitung seiner neuen Freundin Grace (Riley Keough). Beide Kinder sind von Grace wenig begeistert, zum einen geben sie der jungen Frau die Schuld für die gescheiterte Ehe ihrer Eltern, zum anderen verbirgt Grace eine dunkle Vergangenheit. Als sie gerade einmal 12 Jahre alt war, inszenierte ihr Vater, ein Anführer eines religiösen Kults, einen Massenselbstmord und ließ sie als einzige Überlebende zurück. Die Spannungen zwischen den beiden Kindern und Grace drohen zu eskalieren, nachdem Richard jobbedingt die Hütte für zwei Tage verlassen muss. Durch einen Wintersturm wird das Trio dann auch noch von der Außenwelt abgeschnitten…
5 Jahre nach ihrem Arthouse-Horrorhit Ich seh, ich seh startet das österreichische Regisseurenduo Veronika Franz und Severin Fiala mit ihrem englischsprachigen Debut The Lodge auch international durch. Thematisch (Trauerverarbeitung, familiäre Spannungen, mentale Störungen) und stilistisch wird The Lodge gerne mit den Werken des neuen Genre-Königs Ari Aster (Hereditary, Midsommar) verglichen. Soll heißen, das Ganze gestaltet sich ein wenig sperrig, verzichtet auf Jump Scares und legt größten Wert auf eine unheilvolle Atmosphäre, die sich durch den gesamten Film zieht. Die Erwartungen des Zuschauers werden dabei immer wieder gekonnt unterlaufen und im Gegensatz zum derzeit oft schnell wieder vergessenen Horror-Fastfood zeigen besonders eine späte Plotwendung und das wahrlich böse und traurige Ende nachträglich Wirkung. Schauspielerisch überzeugen sowohl Riley Keough als ungewollter, psychisch labiler Mutter-Ersatz sowie Jaeden Martell (Knives Out) und Lia McHugh als Geschwister. Einen schönen Kurzauftritt hat zudem das 1990er-Jahre It-Girl Alicia Silverstone. Die Blu-ray zeigt den Eröffungsfilm des letztjährigen Fantasy Filmfest leider ohne nennenswerte Extras.
Blu-ray Extras:
Dt. Trailer zum Film
Trailer zu 6 weiteren Titeln
Wendecover
Marcs Filmwertung
Unheilvoller Mix aus Mystery und Psycho-Horror abseits des Maintreams.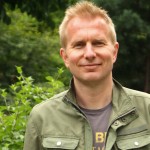 Leserwertung
[Gesamt: 6 Durchschnitt: 4.2/5]
Trailer
Cast & Crew