Highlander – Die Quelle der Unsterblichkeit
Highlander – The Source
USA 2007
FSK: ab 16 Jahren
Länge: ca. 96 Min.
Studio: Lion's Gate Films | Sequence Film
Vertrieb: e-m-s
Filmzine-Review vom 30.05.2008
\"There can only be one/Es kann nur einen geben\" lautet das ewige Mantra der Highlander-Serie und doch gibt es mit der Videopremiere Quelle der Unsterblichkeit bereits zum fünften Mal ein Wiedersehen mit dem unsterblichen Schotten-Schwertkämpfer Duncan MacLeeod. In der Hauptrolle darf diesmal TV-Highlander Adrian Paul die Klingen kreuzen, doch gegen die dusselige Story, das billige Ambiente oder die ganz und gar bescheidenen Special Effects ist auch er machtlos. Sogar den alten \"Who wants to live forever\"-Gassenhauer muss man in einer schauderhaften Version über sich ergehen lassen.
Marcs Filmwertung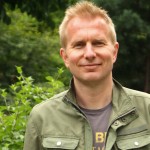 Leserwertung
Cast & Crew
Diese DVD/Blu-ray wurde uns vom Vertrieb e-m-s kostenlos zu Rezensionszwecken zur Verfügung gestellt. Unsere Bewertung ist davon jedoch nicht beeinflusst und gibt die unabhängige, persönliche Meinung des jeweiligen Rezensenten wieder.