Hit & Run
USA 2012
FSK: ab 16 Jahren
Länge: ca. 100 Min.
Studio: Panay Films
Vertrieb: Universum Film
Filmzine-Review vom 05.08.2013
Ex-Fluchtfahrer "Charlie Bronson" (Dax Shepard) riskiert seine neue Identität im Zeugenschutzprogramm, als er seine Freundin Annie (Kristen Bell) zu einem wichtigen Vorstellungsgespräch nach L.A. fährt. Unterwegs trifft er auf allerlei finstere Gestalten aus längst vergangenen Tagen wie z.B. seinen alten Gangster-Kollegen Alex Dmitri (Bradley Cooper)…
Road-Movie, Komödie, Auto-Stunt-Actioner: Als kunterbunter Genre-Mix unterhält Hit & Run recht passabel, auch wenn der Streifen ein bisschen viel auf einmal will und des Öfteren gerne in die Tarantino-Ecke schielt. Dax Shepard, der das Projekt als Schreiber, Hauptdarsteller und Co-Regisseur quasi im Alleingang auf die Beine gestellt hat und zudem diverse Autos (u.a. einen böse frisierten 1967 Lincoln Continental) aus seiner privaten Sammlung zur Verfügung gestellt hat, gibt sich zumindest redlich Mühe und lässt kaum Langeweile aufkommen. Die Verfolgungsjagden sind – wohl auch aus Budget-Gründen – längst nicht so Over the Top wie bei Fast and the Furious, verfügen dafür aber über einen gewissen Retro-Charme à la Ein ausgekochtes Schlitzohr. Die Besetzung würde auch einem A-Film gut zu Gesicht stehen: U.a. tummeln sich Kristen Bell, Shepards Verlobte im echten Leben, Tom Arnold als schusseliger Bewährungs-Helfer und Bradley Cooper als blondierter Dreadlock-Ganove in den Nebenrollen. Schade, dass Hit & Run am Ende mit seinen vielen Figuren und Plots den Durchblick verliert.
Für eine kleine Produktion gibt's an den technischen Werten kaum etwas auszusetzen, ganz im Gegenteil, das sonnendurchflutete Bild punktet mit einer schönen Farbintensität. Die Extras haben immerhin über eine Stunde Laufzeit, wenngleich der unkommentierte Bericht vom Dreh nicht sonderlich interesant ist.
Marcs Filmwertung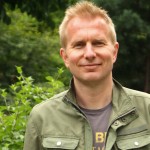 Leserwertung
Cast & Crew
Diese DVD/Blu-ray wurde uns vom Vertrieb Universum Film kostenlos zu Rezensionszwecken zur Verfügung gestellt. Unsere Bewertung ist davon jedoch nicht beeinflusst und gibt die unabhängige, persönliche Meinung des jeweiligen Rezensenten wieder.