Inland Empire (Collector's Edition)
USA 2006
FSK: ab 16 Jahren
Länge: ca. 180 Min.
Vertrieb: Studiocanal
VÖ-Datum: bereits erhältlich
Filmzine-Review vom 12.07.2023
Die Schauspielerin Nikki Grace (Laura Dern) wird für die Hauptrolle der Susan Blue in dem Film "On High in Blue Tomorrows" engagiert. Bald erfährt sie, dass es sich bei dem Film um das Remake eines nie fertiggestellten polnischen Melodramas handelt, bei dessen Dreh alle Hauptdarsteller ums Leben kamen. Es dauert nicht lange, bis auch für Nikki die Dreharbeiten zu einem mysteriösen Horror-Trip werrden…
Im einzigartigen, oft sperrigen Film-Universum von David Lynch dürfte Inland Empire, der bisher letzte Film des Regisseurs, eine Ausnahmestellung besitzen, denn hier erreicht der Lynch'sche Wahnsinn nochmal eine ganz neue Dimension. Die Handlung ist dermaßen verschachtelt, dass man den Plot allenfalls grob skizzieren kann. In 180 Minuten inszeniert Lynch ein schwer verdaubares, meist schwindelerregendes Durcheinander von Kaninchen-Sitcom, bedrohlichen Räumen, unsichtbaren Beobachtern, drogensüchtigen, singenden Prostituierten, polnischen Killern und erst doppelten und schließlich immer mehr multiplen Identitäten. Ein Gewirr von Szenen und Motiven also, die auf dem Papier selbstparodistisch klingen, die sich aber als hypnotisch erweisen. Eine Analyse scheint wie fast immer unmöglich und auch Lynch ist mit kryptischen Aussagen zu Inland Empire keine große Hilfe. Sind das jetzt Parallelen zu "Alice Im Wunderland" oder ist das Ganze vielleicht doch eine eine düstere Meditation über Hollywood und das Filmemachen (ähnlich wie Mulholland Drive)? Am besten sollte man sich auf dieses fesselnde, aber auch anstrengende Kunstwerk einfach einlassen. Über jeden Zweifel erhaben ist definitiv die wunderbare Performance von Laura Dern, mal als Diva mit strahlendem Hollywood-Glanz und dann als Junkie mit verzerrter Horror-Maske, die trotz bester Kritiken und tatkräftiger Unterstützung ihres Regisseurs seinerzeit nicht für den Oscar nominiert wurde.
Für Inland Empire verwendete Lynch, der auch erstmals selbst die Kamera bediente, erstmals Digital Video. Das SD-Ursprungsmaterial ist auch bei der neu restaurierten Blu-ray bei der Bewertung der Bildqualität nicht unproblematisch. Der Look ist oft unscharf, körnig und vernebelt, da helfen selbst die vielen Nahaufnahmen der Gesichter nur bedingt. Spektakulär und für Lynch-Fans unverzichtbar ist hingegen der Bonusbereich: Neben 75 Minuten an zusammenhängenden Deleted Scenes (ähnlich wie bei Fire Walk with Me), bietet die Extra-Disc noch eine Doku in Spielfilmlänge und ein Interview mit Lynch.
Blu-ray Extras:
Dokumentation "Lynch (One)" (85 min)
Deleted Scenes: "More Things That Happened" (75 min)
Interview mit David Lynch in London (6 min)
Original-Trailer
Wendecover
Marcs Filmwertung
3 Stunden Dauer-Wahnsinn von David Lynch: Hypnotisch, anstrengend und mysteriös.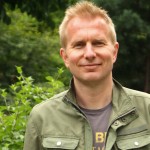 Leserwertung
Trailer
Cast & Crew