McMafia – Die komplette Staffel 1
USA / GB 2018
FSK: ab 16 Jahren
Länge: ca. 450 Min.
Vertrieb: polyband
Filmzine-Review vom 31.07.2018
Jungspund Alex Godman (James Norton) steht in London mit eigener Hedge Fund-Firma und Fast-Ehefrau Rebecca (Juliet Rylance) fest auf eigenen Füßen. Aber die russische Gangster-Vergangenheit seiner Familie, insbesondere seines Vaters Dimitri (Aleksey Serebryakov) macht auch vor Alex nicht Halt. Als er Zeuge wird, wie sein Onkel Boris (David Dencik) von einem konkurrierenden Mafia-Zweig ermordet wird, gibt es für Alex kein Zurück mehr. Er wird immer tiefer in die globalen Machenschaften verwickelt und bringt sich und seine Familie in Lebensgefahr…
Basierend auf den Insider-Interviews des BBC-Journalisten Misha Glenny wirft McMafia einen hochkomplexen Blick auf die globale kriminelle Unterwelt des 21. Jahrhunderts, in der Menschenhändler, Drogendealer, Geldwäscher und Cyberkriminelle in aller Herren Länder trotz großer geographischer Entfernungen bestens vernetzt und kaum greifbar sind. Die wechselnden Schauplätze zwischen London, Istanbul, Prag, Mumbai und Moskau verleihen dem Geschehen edle Schauwerte, die der achtteiligen Serie gut tun, denn Spannungsbogen und Erzähltempo legen erst in der zweiten Hälfte einen Zahn zu. In der Rolle des englischen Gentleman mit russischen Wurzeln, der wie einst Michael Corleone in Der Pate ungewollt in die verbrecherischen Machenschaften seiner Familie verstrickt wird, bleibt James Norton über weite Strecken rätselhaft verschlossen und distanziert. Erst im Finale, als Alex gezwungen wird, sich seiner Vergangenheit und seinem Erzfeind (Merab Ninidze) in Moskau zu stellen, ist Schluss mit der kühlen Fassade. Die internationale Besetzung weist bis auf David Strathairn kaum bekannte Namen auf, den besten weil authentischsten Eindruck hinterlässt Alex' Filmvater Aleksei Serebryakov in der Rolle des unglücklichen und selbstmordgefährdeten Exil-Patriarchen in London.
Die Extras der Crime-Serie sind sehr kurz und wenig aufschlussreich ausgefallen. In "Bringing The McMafia World to Life" äußert sich Vorlagen-Autor Misha Glenny zu den Schwierigkeiten, ein Sachbuch in eine TV-Serie umzuwandeln.
Blu-ray Extras:
Behind-the-Scenes: The Cast (3 min)
The McMafia World (4 min)
Bringing The McMafia World to Life (5 min)
Trailer zu 4 weiteren Titeln
Marcs Filmwertung
Hochkomplexer Blick auf die globale kriminelle Unterwelt des 21. Jahrhunderts – edel inszeniert, aber nicht ohne Längen.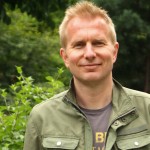 Leserwertung
[Gesamt:5 Durchschnitt: 3.8/5]
Trailer
Cast & Crew