The Dead Don't Die
USA 2019
FSK: ab 16 Jahren
Länge: ca. 105 Min.
Vertrieb: Universal Pictures Home Entertainemt
Filmzine-Review vom 10.11.2019
In der piefigen US-Kleinstadt Centerville boebachten Sheriff Robertson (Bill Murray) und seine beiden lokalen Cops (Adam Driver und Chloë Sevigny) merkwürdige Ereignisse. Zunächst scheinen nur die Tage länger zu dauern, doch als eine kürzlich Verstorbene wieder von den Toten aufersteht, schwant den Polizisten Übles. Mit Machete und Schrotflinte bewaffnet setzen sie sich zur Wehr…
Nachdem er in Only Lovers Left Alive bereits einen Ausflug ins Horror-Genre unternommen hat, legt Indiefilmer-Legende Jim Jarmusch nun mit The Dead Don't Die nach. Diesmal widmet sich Jarmusch den Zombies, verwendet die apokalyptische Kulisse aber in erster Linie für jede Menge selbstreferenzielle Gags. Das ist für Insider einigermaßen amüsant, denn es lassen sich u.a. clevere Verweise auf The Night of the Living Dead finden -- so fahren die drei Hipster-Teenager etwa den gleichen Ami-Schlitten wie Barbara und ihr Bruder in der Anfangsseqenz von George A. Romeros Kultfilm. Der lakonisch-langsame Jarmusch-Flow, der sich seit Ewigkeiten durch die Werke des Regisseurs zieht, verbreitet auch hier mehr Entspannung als Spannung. Die Horror-Elemente sind eher beiläufig und werden von Bill Murray und Co. achselzuckend zur Kenntnis genommen. Für das mittlerweile doch ausgeblutete Zombie-Genre ist das unterm Strich ein bisschen zu wenig. Das größte Vergnügen bereitet ohne Wenn und Aber das prominente, sehr lässig aufspielende Staraufgebot mit einigen Jarmusch-Dauergästen (Tom Waits, Steve Buscemi, Tilda Swinton). Als torkelnder Untoter mit großem Kaffeedurst stiehlt der unverwüstliche Iggy Pop (ob mit oder ohne Make-up lässt sich nur schwer sagen) fast der gesamten Mannschaft die Show.
Blu-ray Extras:
Bill Murray: Zombie-Jäger und Actionstar (1 min)
Zusammenhalten (3 min)
Hinter den Kulissen von The Dead Don't Die (5 min)
Wendecover
Marcs Filmwertung
Lakonisch-langsame Zombiekomödie von Indie-Ikone Jim Jarmusch mit viel Prominenz.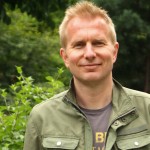 Leserwertung
[Gesamt:5 Durchschnitt: 3.4/5]
Trailer
Cast & Crew
Regie: Jim Jarmusch
Schauspieler: RZA, Adam Driver, Bill Murray, Caleb Landry Jones, Chloe Sevigny, Danny Glover, Iggy Pop, Rosie Perez, Selena Gomez, Steve Buscemi, Tilda Swinton, Tom Waits
Produzent(en): Joshua Astrachan, Carter Logan
Themen/Keywords
Zombies