The Escapist – Raus aus der Hölle
The Escapist
GB | Irland 2008
FSK: ab 16 Jahren
Länge: ca. 98 Min.
Studio: Irish Film Board | UK Film Council
Vertrieb: Senator Home Entertainment | Universum Film
Filmzine-Review vom 20.03.2009
Gangster Frank Perry (Brian Cox) sitzt schon solange im Knast, dass er mittlerweile zum Inventar gehört. Als er erfährt, dass seine Tochter, die er seit 14 Jahren nicht mehr gesehen hat, in ernsthaften Schwierigkeiten steckt, plant der Oldie dennoch den Ausbruch. Für den Fluchtversuch engagiert er 4 weitere Häftlinge. Nur Knast-König Rizza (Damian Lewis) darf von den Vorbereitungen nichts erfahren…

Neben Klassikern wie Die Flucht von Alcatraz, Die Verurteilten oder dem jüngsten TV-Hit Prison Break schlägt sich der düstere Ausbruchs-Thriller The Escapist recht beachtlich. Der besondere Clou ist sicherlich die nicht-lineare Erzählstruktur, die den eigentlichen Ausbruch direkt zu Beginn in den Vordergrund stellt und diesen im weiteren Verlauf geschickt mit der Vorgeschichte und Plannung verknüpft. Bei der packend in Szene gesetzten Flucht führt Regisseur Rupert Wyatt die fliehenden Häftlinge in ein unterirdisches Londoner Tunnelsystem, wo die Gruppe mit unzähligen Barrieren immer wieder an den Rande der Verzweiflung gebracht wird. Und auch wenn mit Ausnahme eines sadistischen Oberaufsehers fast sämtliche hinlänglich bekannten Genre-Gepflogenheiten (inklusive Dusch-Szene) bedient werden, gehört The Escapist zu den überzeugendsten Gefängnis-Thrillern seit langem. Einen großen Anteil an diesem Erfolg gebührt sicherlich Charakterdarsteller Brian Cox, den man nach zahlreichen Nebenrollen (Braveheart, Troy) endlich einmal in einer Hauptrolle bewundern kann.

Die dünnen Extras beschränken sich auf ein leidlich interessantes Making of und einige Deleted Scenes. Der Audiokommentar der britischen DVD fehlt leider.
Marcs Filmwertung
Gleichermaßen stimmiger wie spannender Gefängnis-Thriller mit innovativer Erzählstruktur.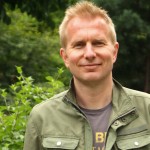 Leserwertung
Cast & Crew
Diese DVD/Blu-ray wurde uns vom Vertrieb Senator Home Entertainment / Universum Film kostenlos zu Rezensionszwecken zur Verfügung gestellt. Unsere Bewertung ist davon jedoch nicht beeinflusst und gibt die unabhängige, persönliche Meinung des jeweiligen Rezensenten wieder.