The Factory
USA | Kanada | Frankreich 2012
FSK: ab 16 Jahren
Länge: ca. 104 Min.
Studio: Dark Castle
Vertrieb: Studiocanal
Filmzine-Review vom 12.12.2013
Detective Mike Fletcher (John Cusack) ist zusammen mit seiner Kollegin Kelsey Walker (Jennifer Carpenter) seit Jahren auf der Suche nach einem Serienmörder, der es vornehmlich auf junge Prostituierte abgesehen hat. Als seine eigene Tochter Abby (Mae Whitman) verschwindet und in die Fänge des Killers gerät, brennen bei Fletcher alle Sicherungen durch…

Nachdem die Serienmörder-Welle auf der großen Leinwand seit Finchers Zodiac doch stark abgeebbt ist, steht mit The Factory nun ein zaghaftes Comeback vor der Tür, auch wenn der Titel tatsächlich schon 2008 fertiggestellt worden ist. Einziges Problem: Die wirklich originellen Killer-Geschichten sind längst alle erzählt und jenseits von Seven und Das Schweigen der Lämmer bleiben gelungene Genre-Vertreter eher die Ausnahme. Für eine B-Produktion schlägt sich The Factory immerhin recht wacker. Das Ambiente, die winterlich verschneite Stadt Buffalo im US Staat New York sorgt für fröstelnde Atmosphäre und die beiden Leads, John Cusack und Dexter-Schwester Jennifer Carpenter sind durchaus sehenswert, insbesondere Cusack als psychisch angeknackster Cop. Einige Drehbuch-Finten und das garstige Folterkeller-Szenario halten den Spannungsbogen hoch, wenngleich der weit hergeholte finale Twist vielleicht ein bisschen zuviel des Guten ist.

Trotz vieler Dunkelszenen behält man bei der technisch ansprechenden Blu-ray stets den Durchblick, die Tonspuren (englisch und deutsch) liegen beide in DTS-HD MA 5.1 vor.
Marcs Filmwertung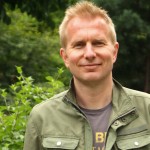 Leserwertung
Cast & Crew
Diese DVD/Blu-ray wurde uns vom Vertrieb Studiocanal kostenlos zu Rezensionszwecken zur Verfügung gestellt. Unsere Bewertung ist davon jedoch nicht beeinflusst und gibt die unabhängige, persönliche Meinung des jeweiligen Rezensenten wieder.