The House That Jack Built
Dänemark / Deutschland / Frankreich / Schweden 2018
FSK: ab 18 Jahren
Länge: ca. 153 Min.
Vertrieb: Concorde Home Entertainment
Filmzine-Review vom 14.06.2019
Hinter dem hochintelligenten Architekten Jack (Matt Dillon) verbirgt sich Mr Sophistication, ein Serienkiller, der mit seinen über die Jahre aufbewahrten Opfern das ultimative Kunstwerk bauen will…
Nachdem der Serienmörder in den letzten Jahren eher ein seltener Gast auf der großen und kleinen Leinwand war, findet momentan ein kleines Revival statt, u.a. mit der Netflix-Serie Mindhunter, Fritz Honka im Goldenen Handschuh, Zac Effron als Ted Bundy und natürlich Lars von Triers The House That Jack Built. Das dänische Regie-Enfant Terrible dürfte sich allerdings um Trends oder Zuschauererwartungen wenig kümmern und bleibt sich mit dem sperrig betitelten Werk treu. Sein Serienmörder mordet nicht nur, sondern lauscht exzessiv dem kanadischen Pianisten Glenn Gould, führt Monologe und unterhält sich in endlosen Dialogen mit Bruno Ganz (als Begleiter ins Reich der Unterwelt). Trier unterteilt das Ganze in fünf Kapitel über einen Zeitraum von zwölf Jahren, von denen jedes Kapitel unabhängig voneinander einen Mordfall (oder eine Mordserie) behandelt. Dabei setzt der Filmemacher auf permanente Provokation und Tabus: Das reicht von Uma Thurmann, die aus verschiedenen Perspektiven mit einem Wagenheber erschlagen wird, über Kinder, die bei einem Jagdausflug erschossenen werden, bis zu einer unerträglichen Tierquälerei-Sequenz aus Jacks Kindheit. Für das Arthouse-Publikum dürfte The House That Jack Built somit deutlich zu grausam ausgefallen sein, für die auf Spannung fixierte Thriller-Horrorfraktion wird der Film hingegen eher zu einer zweieinhalbstündigen Geduldsprobe. Nach seinen dummen Nazi-Äußerungen aus dem Jahr 2011 durfte der Filmemacher nach langer Abwesenheit zumindest wieder in Cannes vorstellig werden, doch bei der Premiere sollen nicht wenige Gäste aus dem Saal geflohen sein.
Bei den Extras stellt sich von Trier relativ handzahm den interessanten Fragen eines dänischen Filmjournalisten: Da geht es neben den Anspielungen auf die eigenen Werke und einem Hitchcock-Vergleich natürlich auch um die sadistische Darstellung der Gewalt, die der Regisseur vehement verteidigt.
Blu-ray Extras:
Interview mit Lars von Trier (34 min)
Deutscher Trailer und Original-Kinotrailer
Trailer zu 4 weiteren Titeln
Wendecover
Marc Filmwertung
Für Fans des dänischen Regie-Provokatuers nicht ohne Reiz. Aber Vorsicht: der Gewaltpegel ist kaum zu ertragen.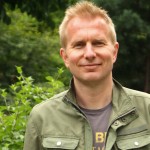 Leserwertung
Eure Leserwertung:
[Gesamt: 3 Durchschnitt: 4/5]
Trailer
Cast & Crew