The Quiet Ones
USA | GB 2014
FSK: ab 16 Jahren
Länge: ca. 98 Min.
Studio: Hammer Film Productions
Vertrieb: Ascot Elite Home Entertainment
Filmzine-Review vom 10.09.2014
Oxford-Professor Coupland (Jared Harris) wagt mit der Hilfe zweier seiner Studenten ein paranormales Experiment: Er will beweisen, dass die junge Jane Harper (Olivia Cooke) von einem Poltergeist besessen ist. Nachdem der Prof hochkant von der Uni geschmissen wird, findet die kontroverse Prozedur in einem abgelegenen Landhaus statt. Kameramann Brian (Sam Claflin) soll für die nötigen Beweise sorgen…
Der Neueinstieg der legendären britischen Hammer Film Productions ins Horrorgenre hat bisher noch nicht die ganz großen Wellen geschlagen. Es gab u.a. ein sehr ordentliches Remake (Let me in), einen kleinen Kassenschlager (Die Frau in Schwarz) und eine ziemliche Gurke (The Resident). Bei der Stoffauswahl würde man dem Studio ein wenig mehr Fortune wünschen, denn auch The Quiet Ones fällt wohl eher in die Kategorie "Mittelmaß". Zwar setzt Regisseur John Pogue die mittlerweile doch recht nervigen Found-Footage-Elemente (Stichwort Shaky-Cam) einigermaßer dezent ein, doch Gruselatmosphäre will sich nicht so recht einstellen. Gelungen sind hingegen der nostalgische Retrolook der 70er Jahre sowie Ex-Mad Men Jared Harris als obsessiver Poltergeist-Professor und Olivia Cook (aus Bates Motel) als traumatisierter Teenager.
Im Vergleich zu den internationalen Versionen schwächelt die deutsche Blu-ray von The Quiet Ones im Bonusbereich erheblich. Weggefallen sind z.B. der Audiokommentar und das Making of, stattdessen werden in erster Linie uninteressante Promo-Clips und unendlich viele Trailer angeboten.
Marcs Filmwertung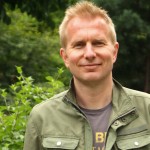 Leserwertung
Cast & Crew
Themen/Keywords
Mystery
Diese DVD/Blu-ray wurde uns vom Vertrieb Ascot Elite Home Entertainment kostenlos zu Rezensionszwecken zur Verfügung gestellt. Unsere Bewertung ist davon jedoch nicht beeinflusst und gibt die unabhängige, persönliche Meinung des jeweiligen Rezensenten wieder.