The Stand – Die komplette Serie
USA 2020
FSK: ab 18 Jahren
Länge: ca. 510 Min.
Vertrieb: Paramount Home Entertainment
Filmzine-Review vom 12.11.2021
Nachdem ein tödlicher Virus namens "Captain Trips" über 99 % der Menschen dahingerafft hat, versucht eine Handvoll Überlebender in einem entvölkerten Amerika die Zivilisation zu retten. Unter spiritueller Führung von Mother Abagail Freemantle (Whoopi Goldberg) versammeln sich Aufbauwillige wie Stu Redman (James Marsden) und Frannie Goldsmith (Odessa Young) in Boulder, Colorado. Doch es gibt mit dem diabolischen Randall Flagg (Alexander Skarsgård) einen ebenso mächtigen wie mystischen Gegenspieler, der in New Vegas die Anarchie ausruft…
Stephen Kings Opus The Stand zählt ohne Frage zu den besten und reifsten Werken des Horror-Vielschreibers und wurde bereits 1994 als vierteilige Mini-Serie für das Fernsehen umgesetzt (u.a. mit Gary Sinise). Das Resultat der komplexen Mammut-Vorlage fiel seinerzeit allenfalls okay aus, insofern war eine Neuauflage nur eine Frage der Zeit. Doch was bei den zwei filmischen Updates von Es vor Kurzem noch überzeugend funktionierte, klappt bei The Stand 2.0 nur in Ansätzen. Besonders die Auftaktfolgen lassen aufgrund unübersichtlicher und einiger recht eigenwilliger Zeitsprünge kaum einen Erzählfluss zu und erschweren den Einstieg. Dass dieses Stilmittel dann ab der Hälfte plötzlich komplett über Bord geworfen wird, lässt die Struktur der neunteiligen CBS-Produktion unter Showrunner Josh Boone ein wenig hilflos erscheinen. Die Geschichte wird zwar einigermaßen adäquat und streckenweise abwechslungsreich umgesetzt, aber von der zupackenden Wucht der King'schen Vorlage ist die Schlacht zwischen Gut und Böse sehr weit entfernt, auch weil das Grauen der Apokalypse nur vereinzelt aufflackert. Ebenso sind die schauspielerischen Leistungen beziehungsweise die Besetzungen einiger zentralen Rollen nicht immer ganz gelungen. Während James Marsden und Greg Kinnear bei den "Good Guys" und Owen Teague und Nat Wolff auf der anderen Seite durchweg überzeugen, hinterlassen Odessa Young, Jovan Adepo und Amber Heard so wie gut wie keinen Eindruck. Als Teufel in Menschengestalt kommt Alexander Skarsgård dem "Dunklen Mann" der Vorlage immerhin recht nah, dafür geht der Auftritt von Ezra Miller als murmelnder Trashcan Man komplett in die Hose. Gewöhnungsbedürftig ist sicherlich auch das neue Ende, das sich Stephen King höchstpersönlich ausgedacht hat, das aber außer einer möglichen Fortsetzung keinerlei Mehrwert hat.
Die limitierte Special Edition zeigt die Serie in blitzsauberer Bildqualität auf insgesamt drei Discs. Sehr lobenswert ist die Bonus-Scheibe, die die komplette Original-Verfilmung aus dem Jahr 1994 enthält.
Folgen:
1. Wir sind die Zukunft
2. Acht Millionen Leichen
3. Der Erste von Vielen
4. Das Haus der Toten
5. Niemals ist eine lange Zeit
6. Die Bombe
7. New Vegas
8. Die Bombe
9. Der Kreis schließt sich
Blu-ray Extras:
An Apocalyptic Epic: Adapting The Stand  (20 min)
Gag Reel (4 min)
Bonus Disc: Stephen King's The Stand – Das letzte Gefecht (1994) (359 min)
Audiokommentar mit Cast & Crew + Making of
Marcs Filmwertung
Apokalypse-Update mit Licht und Schatten: Besser als die 90er Jahre Version, aber nicht annähernd so gut wie das Buch.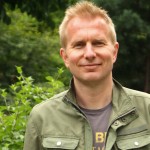 Leserwertung
Official Trailer
Cast & Crew
Regie: Bridget Savage Cole, Chris Fisher, Danielle Krudy, Josh Boone, Tucker Gates, Vincenzo Natali
Schauspieler: Alexander Skarsgård, Amber Heard, Brad William Henke, Ezra Miller, Greg Kinnear, Henry Zaga, James Marsden, Jovan Adepo, Nat Wolff, Natalie Martinez, Odessa Young, Owen Teague, Whoopi Goldberg
Musik: Mike Mogis, Nate Walcott
Produzent(en): Jake Braver, Jill Killington, Josh Boone, Knate Lee, Owen King