12 Strong – Die wahre Geschichte der US Horse Soldiers
USA 2018
FSK: ab 16 Jahren
Länge: ca. 130 Min.
Vertrieb: Concorde Home Entertainment
Filmzine-Review vom 21.07.2018
Unter Führung von Captain Mitch Nelson (Chris Hemsworth) entsenden die USA kurz nach den Anschlägen vom 11. September 2001 ein Team von gerade mal 12 Männern einer Spezial Einheit nach Afghanistan. Dort sollen die Special Forces General Dostum (Navid Negahban), einen Warlord der Nordallianz, dabei unterstützen, die strategisch enorm wichtige Stadt Mazar-i-Sharif von den Taliban zu erobern. Auf Pferden kämpfen die 12 US-Soldaten mit militärischer Luftunterstüzung an der Seite einiger hundert Milizen gegen eine Übermacht von ungefähr 50.000 mit Panzern und Artillerie ausgerüsteten Taliban…
Wie zuletzt Lone Survivor oder 13 Hours – The Secret Soldiers of Benghazi zelebriert auch 12 Strong – natürlich basierend auf einer wahren Geheimmission – gewohnt patriotisch das hohe Lied amerikanischer Heldenhaftigkeit in scheinbar ausweglosen Militär-Missionen. Und wie eigentlich bei jeder ernsthaften Jerry Bruckheimer-Produktion werden größere geopolitische Zusammenhänge genauso wie etwaige Zweifel an der eigenen moralischen Überlegenheit ausgeklammert. Man möchte ja schließlich nicht das Zielpublikum verärgern. Im Mittelpunkt steht die krachende Kriegs-Action und die wird gewohnt effektlastig nach neuestem Stand der Technik perfekt inszeniert. Dass die Soldaten in 12 Strong auch noch wie einst die glorreiche Kavallerie auf Pferden reitend in die Gefechte zieht, sorgt für einen recht merkwürdigen Western-Effekt. Darstellerisch hinterlässt keiner der Akteure einen größeren Eindruck, sogar der sonst eigentlich immer zuverlässige Michael Shannon geht im Kampfgetümmel unter.
Die Bild- und Ton-Qualität versetzt den Zuschauer mit brachialem Bass und vielen Surroundeffekten mitten ins Kriegsgeschehen. Hier holt die Blu-ray wirklich alles raus, was technisch möglich ist. Die Extras sind hingegen durchschnittlich, ein bisschen Trainings-Camp, Interviews und ein Blick auf die "wahren" Helden.
Blu-ray Extras:
2 Featurettes (32 min)
 Interviews mit Darstellern, Regisseur und Produzent (17 min)
Dt. Trailer & Original Trailer zum Film
Trailer zu 4 weiteren Titeln
Wendecover
Marcs Filmwertung
Perfekt inszenierte Kriegs-Action mit einer gehörigen Portion Pathos.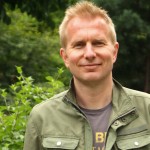 Leserwertung
[Gesamt:5 Durchschnitt: 3.4/5]
Trailer
Cast & Crew