The Outpost
USA 2020
FSK: ab 16 Jahren
Länge: ca. 123 Min.
Vertrieb: Euro Video
Filmzine-Review vom 29.01.2020
Afghanistan, Oktober 2009. In der Nähe des Dorfes Kamdesh in Ostafghanistan ist ein kleiner US Army-Außenposten installiert, der beim Wiederaufbau unterstützen soll. Der Combat Outpost mit dem Namen Keating liegt strategisch ungünstig eingekeilt im Hindukusch-Gebirge auf einer Talsohle. Die stationierten Soldaten liegen wie auf dem Präsentierteller und müssen täglich mit Taliban-Beschuss von den Steilhängen rechnen. Kurz vor der Schließung des Lagers kommt es zur Katastophe: Über 300 schwer bewaffnete Taliban-Kämpfer greifen von oben an und versuchen das Camp einzunehmen. Unter Dauerbeschuss drohen die gerade mal knapp über 50 US-Infanteristen unterzugehen, doch einige Soldaten wie Staff Sergeant Clint Romesha (Scott Eastwood) wachsen im Chaos über sich hinaus…
Amerikanische Miltär-Heldengeschichten aus Afghanistan gibt es mittlerweile im Überfluss (12 Strong, Lone Survivor) doch besser als in dem erfreulich pathosarmen The Outpost – Überleben ist alles wurde das Kapitel bisher noch nicht verarbeitet. Während in der ersten Hälfte fast schon genretypsich der oft niederschmetternde und eintönige und trotzdem jederzeit lebensgefährliche Alltag der Soldaten in den Vordergrund gestellt wird, erzählt die Schlussstunde den Taliban-Großangriff detailliert und unfassbar packend nach. Regisseur Rod Lurie, dessen bester Film Rufmord – Jenseits der Moral (2000) schon länger zurückliegt, wirft den Zuschauer mitten in das nervenaufreibende, zunehmend unübersichtliche Gefecht und legt dabei großen Wert auf eine realistische Darstellung des Geschehens. Auf der Besetzungsliste tummeln sich abgesehen von Black Hawk Down-Veteran Orlando Bloom keine großen Namen, doch Scott Eastwood (der seinem Vater wie aus dem Gesicht geschnitten ist) und Caleb Landry Jones (als Ty Carter) überzeugen jederzeit als glaubhafte Helden in höchster Not. In dem "Behind the Scenes" der Blu-ray lernt man dann auch die echten Clint Romesha und Ty Carter kennen. Beide erhielten 2013 von Präsident Obama mit der "Medal of Honor" die höchste aller US-Militärauszeichnungen.
Blu-ray Extras:
Behind the Scenes (31 min)
Dt. Trailer
Wendecover
Marcs Filmwertung
Eindringliches, mitreißendes Afghanistan-Kriegsdrama ganz ohne nervige Pathos-Pampe.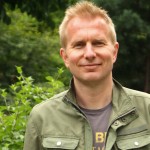 Leserwertung
Trailer
Cast & Crew