Auftrag Rache
Edge of Darkness
GB | USA 2010
FSK: ab 16 Jahren
Länge: ca. 112 Min.
Studio: Warner Bros.
Vertrieb: Universal Home Entertainment
Filmzine-Review vom 22.11.2010
Von den Mad Max-Filmen über Payback bis zu Auftrag Rache (schöner im Original: Edge of Darkness): Mehr oder minder brutale Vergeltungs-Szenarien ziehen sich wie ein roter Faden durch die Karriere von Mel Gibson. In Auftrag Rache, Gibsons erster Hauptrolle seit 2002
(Signs), spielt der in den Medien derzeit mal wieder arg gescholtene Star einen Bostoner Cop, der mit ansehen muss, wie seine 24-jährige Tochter erschossen wird. Bei den Ermittlungen stößt der Polizist u.a. auf illegale Waffengeschäfte, in die auch ein US-Senator verwickelt ist. Bond-Regisseur Martin Campbell verfilmte den komplexen Stoff bereits in den 80ern als 6-Teiler für das britische Fernsehen, damals allerdings mit deutlich mehr Tiefgang. Als passabler Thriller mit dunklen Untertönen funktioniert Edge of Darkness aufgrund der starken Comeback-Vorstellung von Gibson und der spannenden zweiten Hälfte allemal.
Marcs Filmwertung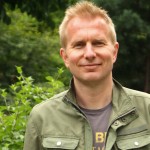 Leserwertung
Cast & Crew