Bloodline – Staffel 1
USA 2015
FSK: ab 16 Jahren
Länge: ca. 727 Min.
Studio: KZK Productions
Vertrieb: Sony Pictures Home Entertainment
Filmzine-Review vom 18.04.2016
In der Idylle der Floriday Keys ist die Rayburn-Familie in der Gemeinde Islamorada mit ihrem Ferien-Ressort gut etabliert. Doch der Familienfrieden gerät kräftig ins Wanken, als das schwarze Schaf des Clans Danny (Ben Mendelsohn) nach längerer Abwesenheit wieder zu Hause auftaucht. Er weckt unangenehme Erinnerungen an eine Vergangenheit, die seine Geschwister lieber weiter verdrängt hätten, und scheint außerdem eine eigene geheime Agenda zu haben…
Das Produzenten-Team Kessler/Kessler/Zelman hat sich schon mit der spannenden und intriganten Anwaltsserie Damages einen Namen gemacht. Tatsächlich kommt auch bei Bloodline das Stilmittel der Vor- und Rückblenden zum Einsatz, oft fragmentiert und kryptisch, so dass sich einem erst allmählich alle Zusammenhänge erschließen. Trotzdem sind Vorblenden irgendwie Spielverderber. Wäre es nicht viel spannender gewesen, von der Richtung, die die Familiengeschichte irgendwann einschlägt, überrascht zu werden? Denn aus dem großartigen Ben Mendelsohn wäre man garantiert bis zum Schluss nicht schlau geworden. Er spielt seine Hauptfigur Danny so überzeugend ambivalent, dass man nie genau weiß, ob man ihn nun bemitleidenswert oder beängstigend finden soll. Für die nötige "Edgyness" in der heilen Inselwelt sorgt aber nicht nur Danny, sondern auch seine On-and-Off-Freundin Chelsea (Chloë Sevigny) aus prekären Familienverhältnissen sowie sein Bruder Kevin, der seinen Alkoholkonsum und sein Temperament nicht immer im Griff hat.
An den durchschlagenden Erfolg der beiden großen Netflix-Zugpferde House of Cards und Orange Is The New Black mag Bloodline um Haaresbreite nicht ganz heranreichen, doch Staffel 1 dürfte die komplexe Familiengeschichte sicher auf den meisten Watchlists verankert haben.
Alle anderen greifen zur Blu-ray- oder DVD-Veröffentlichung von Sony, die auf jeder Disc entfallene Szenen zu einzelnen Folgen anbieten.
Ninas Filmwertung
Hochwertig inszenierte und gut gespielte intrigant verstrickte Familiengeschichte aus dem Hause Netflix.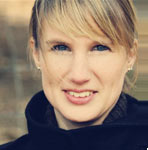 Leserwertung
[Gesamt: 3 Durchschnitt: 4.3/5]
Trailer
Cast & Crew
Regie: Adam Bernstein, Alex Graves, Carl Franklin, Daniel Attias, Dennie Gordon, Ed Bianchi, Johan Renck
Schauspieler: Ben Mendelsohn, Chloe Sevigny, Jacinda Barrett, Kyle Chandler, Linda Cardellini, Norbert Leo Butz, Sam Shepard, Sissy Spacek
Musik: Edward Rogers, Tony Morales
Produzent(en): Lori Jo Nemhauser
Themen/Keywords
Florida, Keys, schwarzes Schaf

Diese DVD/Blu-ray wurde uns vom Vertrieb Sony Pictures Home Entertainment kostenlos zu Rezensionszwecken zur Verfügung gestellt. Unsere Bewertung ist davon jedoch nicht beeinflusst und gibt die unabhängige, persönliche Meinung des jeweiligen Rezensenten wieder.