Boy Missing
Secuestro
Spanien 2017
FSK: ab 16 Jahren
Länge: ca. 106 Min.
Vertrieb: Koch Media
Filmzine-Review vom 01.04.2018
Als eines Tages der kleine Sohn der taffen Anwältin Patricia de Lucas (Blanca Portillo), entführt wird, beginnt für die Mutter ein nicht endender Alptraum. Der taubstumme Victor wird schon kurze Zeit später wohlbehalten wieder aufgefunden und mit seiner Hilfe kommt die Polizei sehr bald einem potentiellen Täter auf die Spur. Als dieser jedoch ein wasserfestes Alibi hervorzaubert und vorzeitig freigelassen wird, ergreift Patricia selbst die Initiative. Ihr Ex-Mann Raùl, der über beste Verbindungen zur Unterwelt verfügt, soll dem vermeintlichen Entführer auf den Zahn fühlen. Ein folgenschwerer Fehler…
Mit einer ganzen Reihe von mysteriösen Hochspannungsthrillern hat sich das moderne spanische Kino in den letzten Jahren einen hervorragenden Ruf aufgebaut. Für Genre-Hits wie The Body – Die Leiche, Der unsichtbare Gast und Julia's Eyes zeigte sich stets das Gespann Oriol Paulo und Mar Targarona verantwortlich, wobei ersterer meist Regie und Drehbuch übernahm und letztere die Produzentenrolle bekleidete. Für den Thriller Boy Missing wird diese Rollenverteilung nun vertauscht, erstmals darf sich Mar Targarona als Filmemacherin beweisen. Das gelingt dank der ausgefeilten Story mit einigen gezielt falsch gelegten Fährten durchaus passabel, und auch die Schlusspointe ist ohne Frage originell ausgefallen. Doch im Gegensatz zu den oben genannten Titeln fehlt es Boy Missing an atmosphärischer Intensität, was auch an der recht biederen Inszenierung liegt.
Blu-ray Extras:
Making of (17 min)
Interviews mit Cast & Crew (16 min)
Bildergalerie
Dt. und spanischer Trailer
Trailer zu 3 weiteren Titeln
Wendecover
Marcs Filmwertung
Durchschnittlicher Nervenkitzel mit origineller Schlusspointe.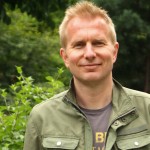 Leserwertung
[Gesamt:2 Durchschnitt: 3.5/5]
Trailer
Cast & Crew