Das Gesetz der Ehre
Pride and Glory
USA 2008
FSK: ab 16 Jahren
Länge: ca. 130 Min.
Studio: New Line Cinema
Vertrieb: Warner Home Video
Filmzine-Review vom 15.07.2009
Nachdem in Brooklyn bei einem Einsatz vier Cops erschossen werden, gerät eine irisch-stämmige Polizeifamilie in einen Korruptions-Skandal…

Gavin O'Connors hat sich bei seinem grimmigen Thriller Das Gesetz der Ehre leider allzu offensichtlich an die großen Klassiker von New York-Spezi Sidney Lumet orientiert. Doch während dieser mit Serpico und Prince of the City zwei packende Meisterwerke des Genres schuf, bietet Das Gesetz der Ehre leider nichts Neues an der Polizeifilm-Front. Schon nach einer Viertelstunde dürfte jedem klar sein, wie die Rollenverteilung Good Cop/Bad Cop aussieht und wie der ganze Schlamassel enden wird. Selbst von der klangvollen Besetzung um Edward Norton, Colin Farrell und Jon Voight hat man sich irgendwie mehr versprochen.
Marcs Filmwertung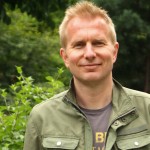 Leserwertung
Eure Leserwertung:
[Gesamt:

0

Durchschnitt:

0

/5]
Cast & Crew