Das Gesetz der Rache (Director's Cut)
Law Abiding Citizen
USA 2009
FSK: ab 16 Jahren
Länge: ca. 119 Min.
Studio: The Film Department
Vertrieb: Constantin Film | Highlight
Filmzine-Review vom 08.05.2020
Nachdem Clyde Shelton (Gerard Butler) mit ansehen muss, wie der überambitionierte Staatsanwalt Nick Rice (Jamie Foxx) einem der beiden Mörder seiner Frau und Tochter eine Bewährungsstrafe anbietet, schwört er Rache. Nicht nur der Killer soll büßen, Shelton legt sich mit sämtlichen Personen an, die in den Prozess involviert waren…
Mit dem heiklen Thema "Selbstjustiz" begeben sich Filmemacher in schöner Regelmäßigkeit auf dünnes Eis. Will man sich wirklich einigermaßen ernsthaft mit dem Sujet auseinandersetzen wie etwa der Jodie Foster-Beitrag Die Fremde in dir, oder wählt man die tradionelle brachiale Variante à la Charlie Bronson in Ein Mann sieht Rot? Gary F. Grays Das Gesetz der Rache fällt recht eindeutig in die letztere Kategorie. Der routiniert inszenierte Reißer schert sich nicht um moralische Fragen, sondern konzentriert sich auf einen möglichst spektakulären Rachefeldzug des Protagonisten. Sinn und Verstand werden allerdings schnell über Bord geworfen: Ausgerechnet aus dem Gefängnis heraus orchestriert Gerard Butler in einer Mischung aus Graf von Monte Christo und Hannibal Lecter seinen sadistischen Amoklauf und ist als psychopathisches Mastermind seinem Widersacher, dem schnöseligen Staatsanwalt, stets einen Schritt voraus. Der auf das Actiongenre festgelegte Butler verfügt aber nicht über die darstellerischen Qualitäten eines Anthony Hopkins oder Kevin Spacey, die hier wohl Pate standen. Auch Oscar-Preisträger Jamie Foxx bleibt deutlich unter seinen Möglichkeiten.
Der Director's Cut zeigt den Film in einer knapp 10 Minuten Fassung mit einigen härteren Gewalteinlagen, aber auch vielen alternativen Einstellungen, die nur minimal von der Kinoversion abweichen. Ob das jetzt 10 Jahre nach dem ursprünglichen Erscheinen unbedingt notwendig gewesen wäre, bleibt diskutabel. Die Extras kommen 1:1 von der alten Blu-ray, aber zumindest hat man die neuen Szenen in der dt. Fasssung von den Original-Sprechern nachsynchronisieren lassen.
Blu-ray Extras:
Das Rechtssystem (6 min)
Making of "Law in Black and White" (15 min)
Die Entwicklung der visuellen Effekte (7 min)
Blick hinter die Kulissen (15 min)
Interviews mit den Schauspielern (12 min)
Darstellerinfos (Texttafeln)
Dt. Trailer
8 Trailer zu weiteren Filmen
Wendecover
Marcs Filmwertung
Handwerklich routinierter Selbstjustiz-Thriller mit inhaltlichen Ungereimtheiten. Nun auch als härterer Director's Cut erhältlich.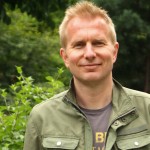 Leserwertung
Cast & Crew
Regie: F. Gary Gray
Schauspieler: Bruce McGil, Colm Meaney, Gerard Butler, Jamie Foxx, Leslie Bibb, Regina Hall, Viola Davis
Musik: Brian Tyler
Produzent(en): Alan Siegel, Lucas Foster, Mark Gill, Robert Katz, Gerard Butler