Der mit dem Wolf tanzt (Neuauflage)
Dances With Wolves
USA 1990
FSK: ab 12 Jahren
Länge: ca. 237 Min.
Vertrieb: AL!VE AG
Filmzine-Review vom 25.04.2019
Der vom Bürgerkrieg desillusionierte Leutnant John Dunbar (Kevin Costner) lässt sich 1863 an einen einsamen Militärposten an die "Frontier", der äußersten Grenze der Zivilisation, versetzen. In dem Indianergebiet im Dakota-Territorium ist Dunbar ganz auf sich gestellt, bis es zu ersten zaghaften Begegnungen mit den Sioux kommt. Nach und nach erlernt er nicht nur ihre Sprache, sondern nimmt immer häufiger am Alltag des Stammes teil…
Mit Der mit dem Wolf tanzt avancierte Kevin Costner Anfang der 1990er Jahre zum Hollywood-Superstar. Sein Epos wurde nicht nur mit sieben Oscars (bei fünf weiteren Nominierungen) ausgezeichnet, sondern ist bis heute der finanziell erfolgreichste Western aller Zeiten. Eine wahrlich monumentale Leistung, wenn man bedenkt, dass der in der Kinofassung dreistündige Film in großen Teilen im indianischen Dakota-Dialekt mit Untertiteln gedreht wurde. Mit prächtigen Bildern (Kamera: Deam Semler) bemüht sich Der mit dem Wolf tanzt um eine ernsthafte Korrektur uralter Indianerklischees und um einen aufrichtigen Appell für Toleranz. So gewährt der Film zuvor selten gesehene Einblicke in die Lebensweise und Kultur der Indianer, die hier eindringlich und mit großer Würde von "Native Americans" wie Graham Greene, Rodney A. Grant und Floyd 'Red Crow' Westerman verkörpert werden. Ganz ohne die obligatorischen Hollywood-Klischees kommt das Drehbuch (das Michael Blake nach seinem eigenen Roman verfasst hat) nicht aus, doch diese lassen sich leicht verschmerzen. Nicht unverwähnt bleiben darf der überwältigende Soundtrack von John Barry, der zu den schönsten Filmmusiken der letzten 30 Jahre gehört.
Die hier besprochene Fassung der Neuauflage zeigt den fast 240 (!) Minuten langen Extended Cut mit fast vierzig neuen und vielen erweiterten Szenen, den die Produzenten Kevin Costner und Jim Wilson nach dem weltweiten Erfolg des Films nachgereicht hatten. Wer auf eine 4K-Restaurierung für die Neuauflage gehofft hatte, muss sich weiterhin gedulden, denn das (saubere) Bild wurde vom Studiocanal-Release übernommen, der ja schon einige Jahre auf dem Buckel hat. Extras gibt es in Hülle und Fülle, erste Anlaufstelle sollte die Dokumentation "The Creation of an Epic" sein, die sich u.a. ausführlich mit der sensationellen Büffeljagd-Sequenz beschäftigt.
Blu-ray Extras:
Audiokommentar mit Kevin Costner und Produzent Jim Wilson
Audiokommentar mit Kameramann Dean Semler und Editor Neil Travis
Dokumentation "The Creation of an Epic" (75 min)
Making-Of (21 min)
Dokumentation "A Day in the Life of a Western Frontier" (15 min)
Animierte Fotogalerie
Präsentationsfilm "Second Wind" (5 min)
Dreharbeiten (12 min)
Musikvideo
US & Dt. Trailer zum Film
US TV Spot
Wendecover
Marcs Filmwertung
Im Gegensatz zu den meisten Western vermittelt Kevin Costners mitreißendes Epos ein vielseitiges und authentisches Bild der amerikanischen Ureinwohner.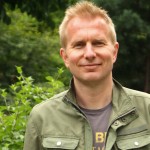 Leserwertung
Cast & Crew