Feinde -- Hostiles
Hostiles
USA 2017
FSK: ab 16 Jahren
Länge: ca. 134 Min.
Vertrieb: Universum Film
Filmzine-Review vom 20.10.2018
New Mexiko 1892: Nachdem die großen Indianer-Kriege längst beendet sind, soll der erfahrene Army-Offizier Joseph J. Blocker (Christian Bale) als Zeichen der Versöhnung den sterbenskranken Cheyenne-Häuptling Yellow Hawk (Wes Studi) und dessen Familie zurück ins alte Stammesgebiet nach Montana bringen. Der Soldat ist wenig begeistert, denn die beiden verbindet eine furchtbare gemeinsame Vergangenheit. Auf dem Weg schließt sich der Gruppe die schwer traumatisierte Rosalee Quaid (Rosamunde Pike) an, deren Mann und Kinder grausam von den Komantschen ermordet worden sind. Der anschließende Ritt steckt voller tödlicher Gefahren und wohl oder übel müssen sich Blocker und der alte Häuptling zusammenraufen…
Die großen Western-Knaller sind moment rar gesät aber so ganz muss man glücklicherweise doch nicht auf das uramerikanische Genre verzichten, denn 2018 gab es zwei echte Highlights: Zum einen die grandiose Netflix-Miniserie Godless und zum anderen Scott Coopers Feinde -- Hostiles. Cooper, der bereits in dem unterschätzten Out of the Furnace mit Christian Bale zusammengearbeitet hat, präsentiert hier einen recht düsteren und blutigen Western, der auf der einen Seite klassischen Western-Motiven Tribut zollt und andererseits diese aber auch ähnlich wie Clint Eastwood (Erbarmungslos und Der Texaner) oder Sam Peckinpah (The Wild Bunch) in Frage stellt. Der Beginn, ein brutaler Angriff einer Komantschen-Gruppe auf eine einsame Farm mit Mord & Totschlag ist fast ein direkter Verweis auf John Fords Meisterwerk The Searchers / Der schwarze Falke mit dem ähnlich unverbesserlichen Indianer-Hasser John Wayne. Im Gegensatz zu Wayne gelingt Christian Bale im Verlauf des Films aber die Wandlung vom engstirnigen Rassisten zum versöhnungsbereiten Freund des ehemaligen Todfeindes. Dieser wird vom Genre-Veteranen Wes Studi (unvergesslich als Magua in Der letzte Mohikaner) mit einem so hohen Grad an Würde und Charisma gespielt, dass man sich gerne noch mehr Szenen mit dem alten Krieger gewünscht hätte. Der Rest der indianischen Sippe (u.a Q'orianka Kilcher und Adam Beach) geht leider ein wenig unter, das gilt ebenfalls für die unfassbar hochkarätig besetzten Nebendarsteller (z.B. Timothée Chalamet, Ben Foster und Jesse Plemons).
Hintergrundinfos zu diesem Epos bieten u.a. ein ausführliches, dreiteiliges Making of (A Journey of the Soul: The Making of Hostiles) und einige Interviews mit Christian Bale, Wes Studi, Rosamund Pike und Regisseur Scott Cooper.
Blu-ray Extras:
A Journey of the Soul: The Making of Hostiles (dreiteilig, 63 min)
Interview Cast & Crew (13 min)
Trailer zum Film
Trailer zu 7 weiteren Titeln
Marcs Filmwertung
Gleichermaßen düstere wie bildgewaltige Western-Odyssee mit fabelhafter Besetzung.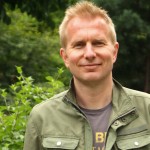 Leserwertung
[Gesamt:5 Durchschnitt: 4.4/5]
Trailer
Cast & Crew
Regie: Scott Cooper
Schauspieler: Adam Beach, Ben Foster, Bill Camp, Christian Bale, Jesse Plemons, Paul Anderson, Peter Mullan, Q'Orianka Kilcher, Rory Cochrane, Rosamund Pike, Stephen Lang, Timothée Chalamet, Wes Studi
Musik: Max Richter
Produzent(en): John Lesher, Ken Kao, Scott Cooper